Control freak: Granny yells her way through Tesla self-drive experience (VIDEO)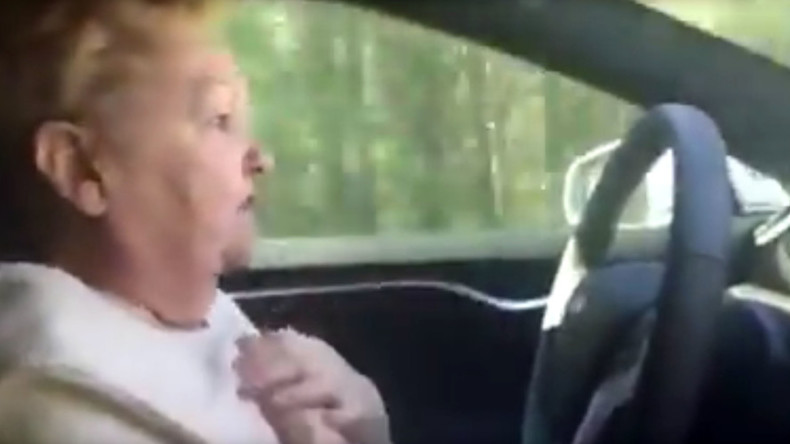 A 70 year-old woman found out the hard way she does not like relinquishing control to a computer as she yelled and panicked her way through her first self-driving experience.
The woman was testing out Tesla's self-driving mode, accompanied by a male passenger who decides to, not so helpfully, record her freak out.
Although as one of the commenters pointed out, "he has a Tesla but hasn't a 720p smartphone."
READ MORE: Third time's the charm: Tesla to unveil Model 3
Hilarious to most - and relatable for many, even if they're slow to admit it.
"Oh there's cars coming!"
"G*ddamn Bill, this is so scary… this is my first day out and I'm going to die!"
"Oh, there's a car coming, oh my God they're going to hit us!"
Bill eventually put the shaken woman out of her misery and returned control to her, whereupon she shouts, "Oh Jesus" and lets out a sigh of relief.
Tesla introduced the autopilot option to its vehicles last October and unveiled plans for its first "affordable" electric car last month - the Tesla's Model 3, which is expected to be fully autonomous by the time the first batch of vehicles hit the market in late 2017.
READ MORE: Tesla recalls 2,700 Model X SUVs over seat safety issue