Chimp plummets from powerline in heart stopping chase after escape from Japanese zoo (VIDEO)
Published time: 14 Apr, 2016 23:41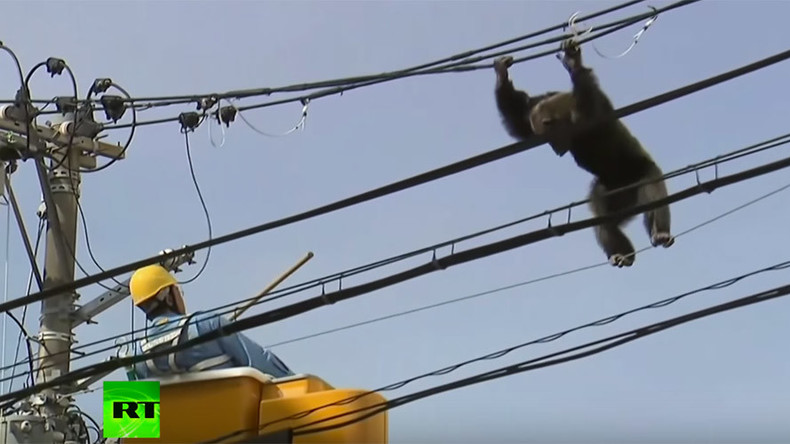 The dramatic capture of a chimpanzee on the loose from a zoo in northern Japan has been caught in a nail biting video.
The male chimp, Chacha, escaped from the Yagiyama Zoological Park in Sendai Thursday and wandered into a residential area where he enjoyed freedom for two hours before being captured in the culmination of a high-altitude chase.
Footage shows Chacha on top of an electricity pole looking somewhat bored before he is struck with a sedative arrow.
He then dances across the power lines erratically, roaring in the process.
Chacha loses his balance on a number of occasions but manages to quickly grab on to the powerline, dangling, before re-gaining composure.
Eventually he loses his grip and plunges dramatically from the height into a blanket held by workers.
The tense scenes are met with screams by those trying to capture Chacha and return him to the zoo. Zoo officials say they are investigating how the chimp escaped.