Russian drivers mesmerize with awesome snow-filled drift racing display (VIDEOS)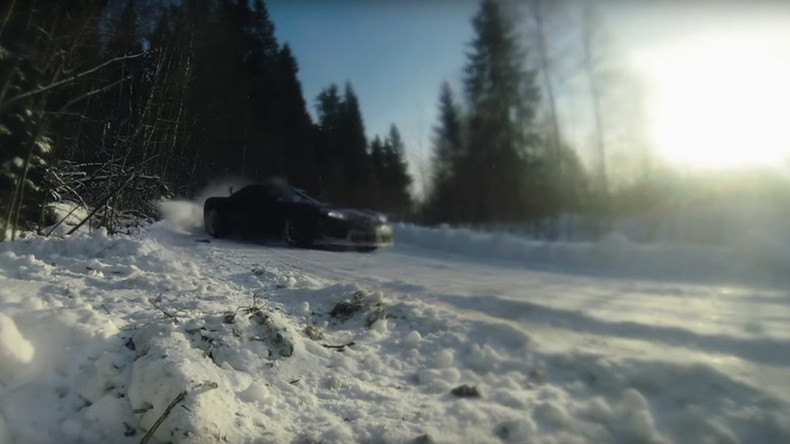 Two Russian drivers put their skills to the test in this epic edge-of-the-seat drifting race.
Sergey Kabargin and his unnamed competitor create sensational drift racing scenes as they put their Chevrolet Corvette and Toyota Supra through their paces on the snow-covered, tree-lined roads of Karelia.
The cars clearly don't come out of the drifting unscathed, though, with damage evident on both vehicles.
The Supra is missing part of its front and rear bumpers while the Corvette's replacement front bumper appears to be made from metal.
The Corvette encounters some difficulty along the way when his Supra rival edges him off the road on a few occasions.
The knockbacks don't appear to rattle the drivers though, with the two continuing their impressive head to head drifts.