Best thing since sliced bread: Baker gives homeless man his boulangerie for €1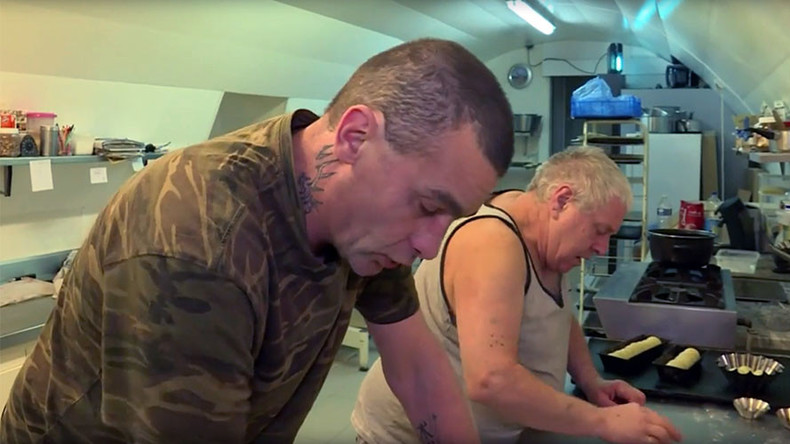 A French boulangerie owner has baked up a sweet deal for a 37-year-old homeless man by handing over the apron - and the keys - for just €1.
Michel Flamant decided to part with his business as a sign of gratitude to Jerome Aucan, who saved his life last year.
The 62-year-old carb peddler nearly died from carbon monoxide poisoning last December, but Aucan noticed him staggering and rescued him from the toxic fumes.
After 12 days in the hospital, Flamant gave Aucan a part-time job - and he didn't turn out to be just another Boudu.
Cutting off his dreadlocks, Aucan applied himself, or as the master baker put it, he was "smart enough to listen to my advice."
As is often the case with family businesses, Flamant's three daughters had no interest in taking over the bakery, so he decided to hand it over to his trusted new employee.
"What's more important, money or life? I don't care about money. I'm not rich, but I don't care." Flamant said, adopting a Boudu-like philosophy.
READ MORE: 'Eviction season' in France begins, leaving up to 40,000 homeless

Aucan, who occasionally worked at funfairs and didn't have any previous bakery experience, is embracing his future making dough, both literally and monetarily.
"I have to be 100 percent on the job. Michel has given me a real gift, and now I want to be worthy of it," he said.
Without his dreadlocks, customers won't find one in their loaf and he won't be confronted by a student from San Francisco for cultural appropriation.
You can share this story on social media: