'Hunta Overcomer': Epic all-terrain vehicle tackles more than land & water (VIDEO)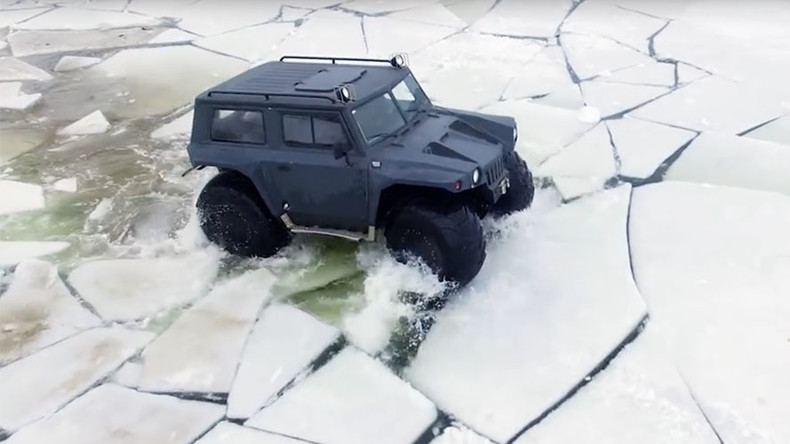 If you've been on the lookout for a vehicle that can cross sand, soil, water, forestry and snow with ease, then look no further: The beast that is the Hunta Overcomer has arrived.
Seemingly named after some of the very military folk who would drive such a vehicle and possibly use it to overcome their rivals, the "unique cross-country vehicle" is the brainchild of Belarusian and German experts, who claim it can "handle any operating conditions".
With a fiberglass body to keep you safe, the Hunta comes with a 100 liter fuel tank with the option of adding an additional 95 liters. It can run on a gasoline or diesel engine.
According to manufacturers the vehicle's large tyres have been "tested in the most severe operating conditions" and provide "high flotation" with the Overcomer able to hit up to 8km/h on water.
Eight passengers can fit inside the beastly machine, which can reach speeds of up 50km per hour on land.
The vehicle is being marketed as a rival to the Russian-made Sherp ATV which is also able to traverse land and water. However, an official date and location of the epic duel between the two is yet to be announced.