Slalom flying: Pilot zigzags through Alpine wind farm at 300 kph (VIDEOS)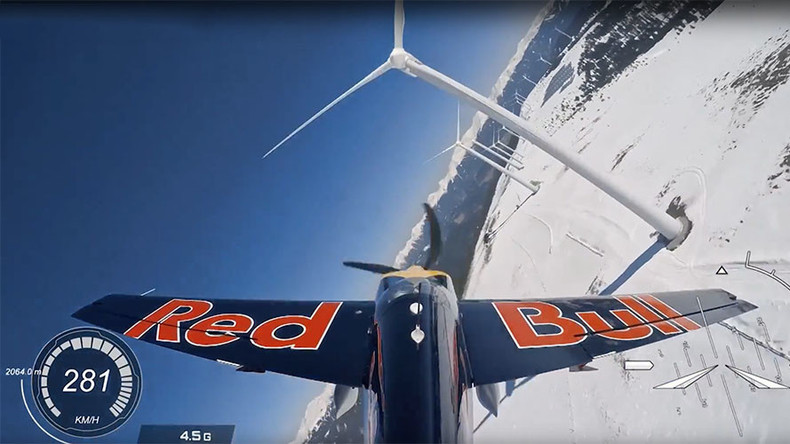 A world champion pilot has proven his title's worth in a spectacular show of skill and precision, maneuvering his way through a series of wind turbines at top speeds high above the Styrian Alps.
Hannes Arch took slaloming from the slopes to the skies as he zoomed through the world's highest wind farm, the Tauern Wind Park in Oberzeiring in a jaw-dropping video.
The video produced by Red Bull shows the former world champion put his aerobatic plane through its paces as he weaves through the turbines at a speed of 186 miles (300 kilometers) per hour.
"When you have a such a wind farm at your front door and fly past it often, it's no wonder you want to fly through it at some point," Arch, a native Austrian said about his motivation for the stunt.
"Every second, you have to be perfectly clear in your mind that you have wind turbines in front of you and need to know precisely what you're going to do next," he added.
Arch also had to combat elements of the natural terrain as he made dramatic twists and turns to complete the crazy acrobatic stunt.
"The challenge of this wind park, compared to air races, is it's in nature," he said. "It's not flat, so you're going up and down – it's in the middle of the mountains."
You can also experience Arch's flight from a more hands-on position via this incredible 360 video of the stunt: