Raise the roof: Storm tearing top off building caught on video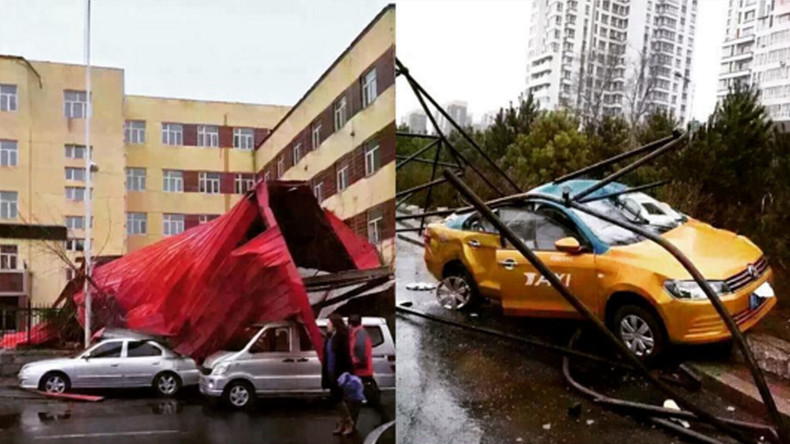 Shocking video footage has emerged of an entire roof getting blown off an apartment block in the Chinese city of Harbin during a storm.
Gale-force winds hit the city on Friday, resulting in a number of residential buildings, billboards, and power lines being damaged.
As the roof falls to the ground, flashes of light can be seen as it crashes through power cables, causing a number of cars to catch fire while others were flattened.
Video recorded by locals in the area also shows a prefabricated building being blown over and its interior falling apart.
Three people died in storm related accidents, CCTV reported.
You can share this story on social media: