Dramatic escape for Russian fishermen as frozen lake cracks underfoot (VIDEO)
Published time: 30 Mar, 2016 15:39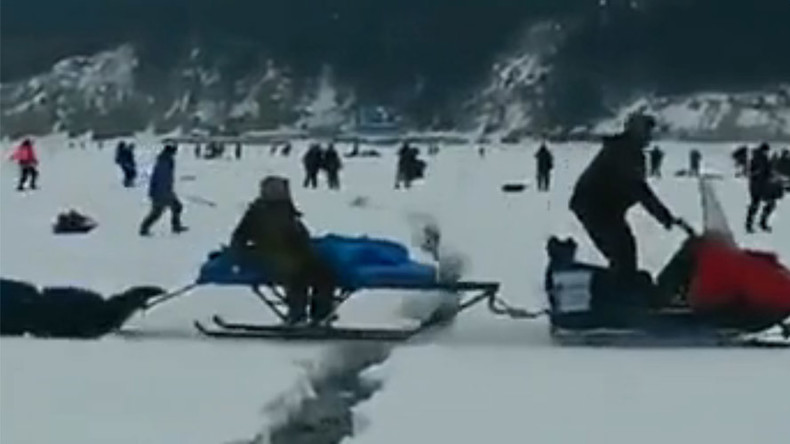 Hundreds of Russian fisherman made a dash for safety after the ice sheet they were standing on broke dramatically beneath them.
The men were fishing on lakes in the Magadan Oblast in the northeast of Russia when they noticed the ice breaking away.
"Come on, the ice is moving, let's leave," one man shouts in Russian.
The men scrambled urgently to the other side, reminding each other to pack up their rods and equipment. "Jump faster", "guys, move on", "throw it," they call to each other.
As the gap quickly widens you can hear some men laugh, "no way, they won't be able to cross using a drill".
Not all of the men managed to make it across in time.
The men recording the video decide to move on, anticipating another crack in the ice.
"These guys ain't going anywhere,"..."no, they can't cross anymore...good day for fishing."
Hundreds of Russian fisherman made a dash for safety after the ice sheet they were standing on broke dramatically beneath them.

Posted by RT Play on Wednesday, 30 March 2016