Concrete crumbles like sand in shoddy 'new' Chinese apartment building (VIDEO)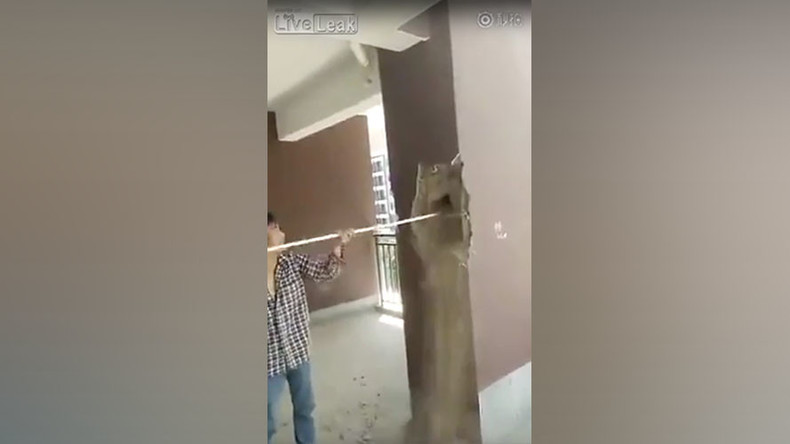 A video showcasing just how poor the standards can be of so-called "new" properties has emerged online. LiveLeak footage shows two men in a supposedly "new apartment building" in China where the concrete walls crumble like sand.
China is currently in the midst of a huge property bubble, the country is full of "ghost cities" and new apartment blocks waiting to be filled. Which is no surprise considering that China used about 6.4 gigatons of cement during their construction boom between 2011 and 2013, which is more than what the US used during the entire 20th century.
READ MORE: Giant Chinese 3D printer builds 10 houses in just 1 day (PHOTOS, VIDEO)
However, those housing properties in China are frequently not built to stand the test of time: In 2010, officials revealed that many homes had a lifespan of just 20 years.