Flying trampolines from #StormKatie cause mayhem across UK (PHOTOS)
Published time: 28 Mar, 2016 11:35
Edited time: 28 Mar, 2016 11:36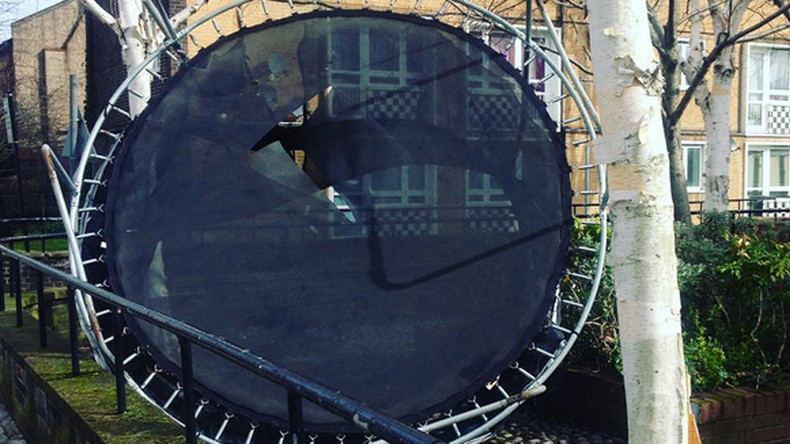 Storm Katie has been battering southern England and Wales, wreaking havoc and flinging trampolines onto roads, as well as neighbors' gardens and trees.
Gusts of up to 168kph (105mph) have been reported in some parts as the violent weather rages on.
READ MORE: Storm Katie's 168kph winds bring chaos to UK, flights & trains cancelled
While it has led to damaged property, travel disruptions and power cuts, for some people the greatest challenge Storm Katie has served up is runaway trampolines.
The rogue trampolines have even careered onto streets and roads, causing major disruption.
One home in the town of Oxted in Surrey was greeted with a trampoline smashing a window at the side of the house in the early hours of Monday morning.
Many others took to social media to share photos of their flying trampolines and warn people to tie them down.