Cheeky monkey grabs camera, shoots short film & bags selfie (VIDEO)
Published time: 23 Mar, 2016 18:37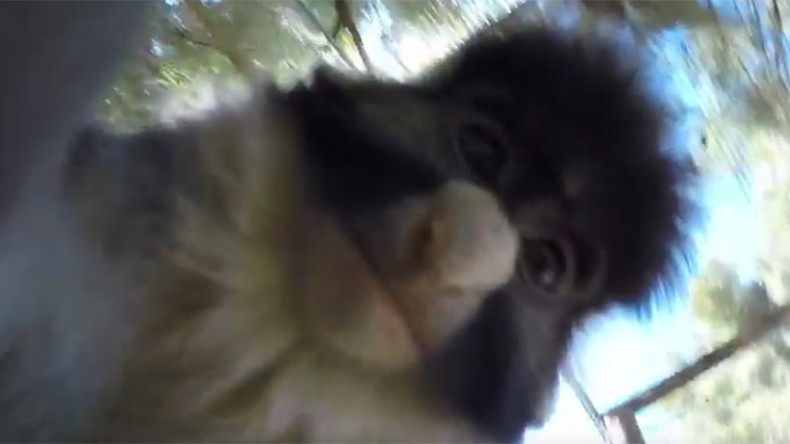 When you're stuck in a zoo all day, every day and quite literally bored out of your tree, the chance to become Steven Spielberg for two minutes is clearly a welcome distraction.
That was certainly the case for a Schmidt Gideon monkey who needed no second invitation when a visitor to Phoenix Zoo in Arizona appeared to offer it a loan of his snazzy camera. Question now is: Who owns the copyright?
The inquisitive primate took possession of the GoPro through a gap in the cage and proceeded to treat it like a rubik's cube that needed solving - twisting, turning and spinning it, as well as frequently holding it upside down.
As it continued to film, we were treated to some up-close and personal selfies of the cute creature.
We can only assume the original owner of the device got it back - unless the monkey itself posted the video online.
READ MORE: When animal selfies go right (and wrong)
Of course this fella is far from the first animal to commandeer a camera and demonstrate impressive photographic skills. This seagull clearly found its true calling behind the lens: