Child run over by van… and walks away (ASTONISHING VIDEO)
Published time: 17 Mar, 2016 11:32
Edited time: 17 Mar, 2016 11:58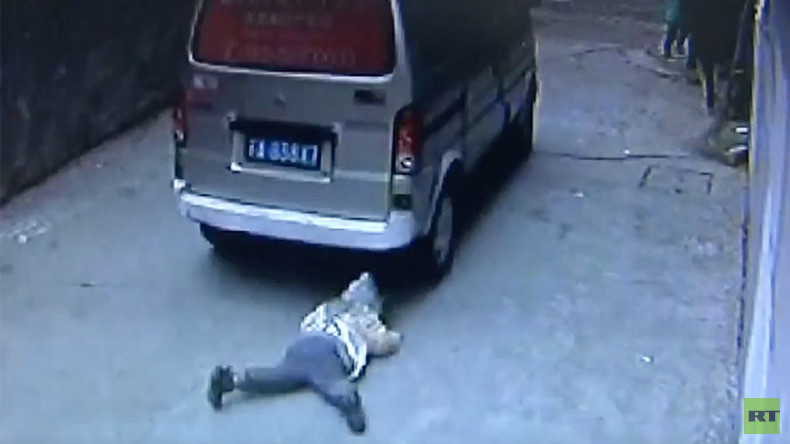 It's the moment every parent fears - their child getting hit by a car. CCTV footage of a four-year-old boy in China knocked down and run over by a mini-van is shocking internet users around the world.
But it's what happens next that is most astonishing, as the brave little survivor immediately gets up and walks away.
The incident, which happened in Nanjing City, sees Xuan running in an alleyway with a friend when a minivan knocks him down, driving over his body with the front and back wheels.
Police are investigating the incident with the child understood to have suffered only a minor injury to his head, reports the Shanghaiist.
The driver reportedly told authorities he didn't see the child because he was in the driver's blind spot.
Earlier this month, a two-year-old toddler in China also had a lucky escape after falling out of his grandfather's van at a busy intersection near Wujiang in Jiangsu province.