Dutch disgrace: Soccer fans throw coins at female Roma (VIDEO)
Published time: 16 Mar, 2016 14:31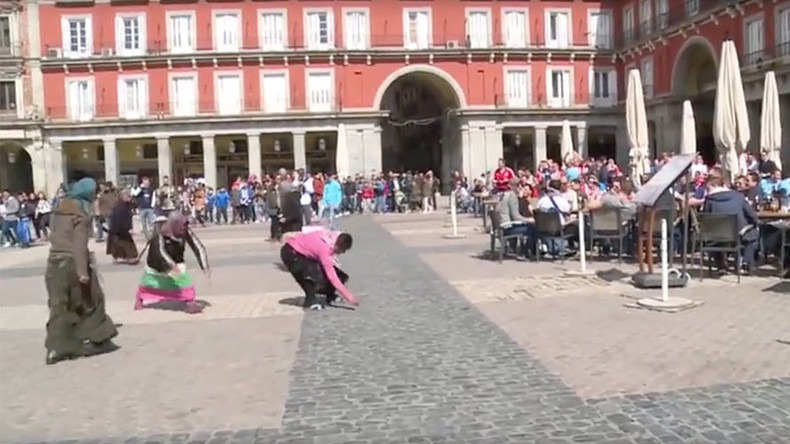 Soccer fans from the occasionally-tolerant Netherlands were caught on video Tuesday throwing coins at what are believed to be Roma women.
The PSV Eindhoven fans, who were drinking in Madrid's Plaza Mayor ahead of their team's match, laughed and cheered as the supposedly stateless women frantically scooped up their "gifts".
PSV fans throwing money at beggars and cheering as they fight to pick it up. Absolutely shameful. Scum of the highest order. #AtletiPSV

— Chris Billany (@chris_billany) March 16, 2016
Not all PSV fans lacked common human decency though. One man happily handed a few women money before high-fiving them.
PSV Eindhoven officials have not commented on the incident.