Idiot giraffe traps head in fake tree at Japanese zoo (VIDEO)
Published time: 15 Mar, 2016 13:39
Edited time: 15 Mar, 2016 13:40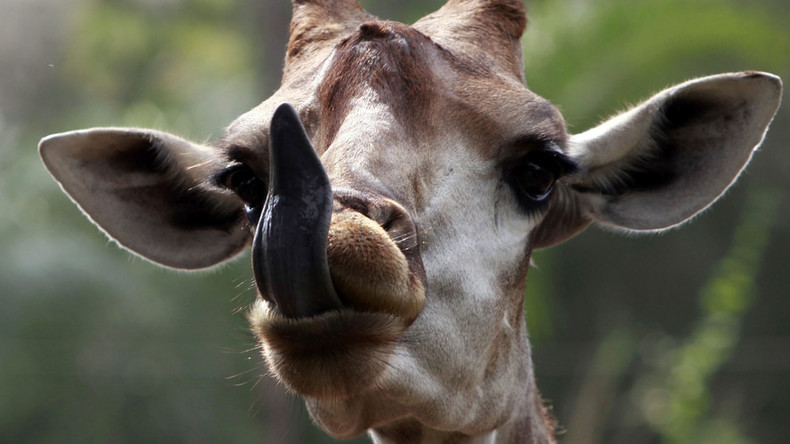 We're pretty confident you've never seen this before.
It's a giraffe, stuck in a fake tree, in the snow.
In what is definitely the most bizarre video of the day the eight year old named Genki somehow succeeded in trapping its own head between a fake tree branch and artificial leaf.
The footage was filmed at Asahiyama Zoo, Japan.
The comical scene went down Tuesday afternoon, local time. Curious bystanders watched as zoo keepers attempted to free the struggling animal.
READ MORE: Smokin' bones: Photo of giraffe 'getting high' creates joy, then confusion
Genki was freed after about 15 minutes when a keeper loosened the screw holding the problematic leaf, according to local reports.
Now that's cleared up, can someone explain HOW this giraffe is surviving in the snow?