Russian & Lithuanian police offer flowers to female motorists for International Women's Day
Published time: 9 Mar, 2016 06:13
Edited time: 9 Mar, 2016 08:28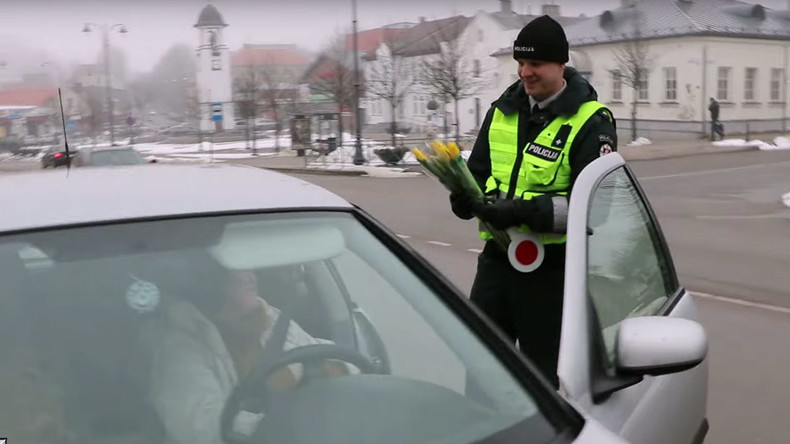 Instead of handing out tickets, police in both Russia and Lithuania surprised female motorists and pedestrians by offering flowers to celebrate International Women's Day.
In a move that will leave their policing counterparts around the world jealous for not thinking of such a gesture, officers in both countries set up checkpoints with a difference, leaving the unsuspecting ladies with smiles on their faces and tulips in their hands.
In Lithuania's Telšiai County, women young and old can be seen grinning from ear to ear after receiving their floral gifts on Tuesday.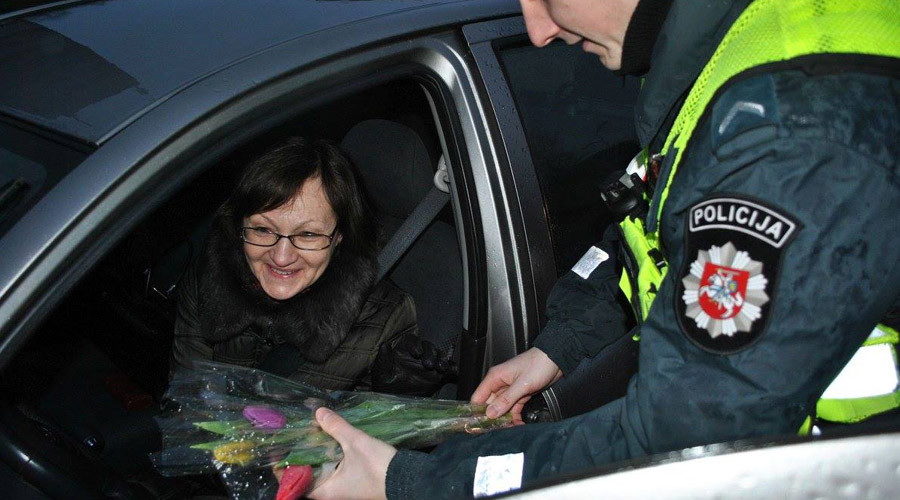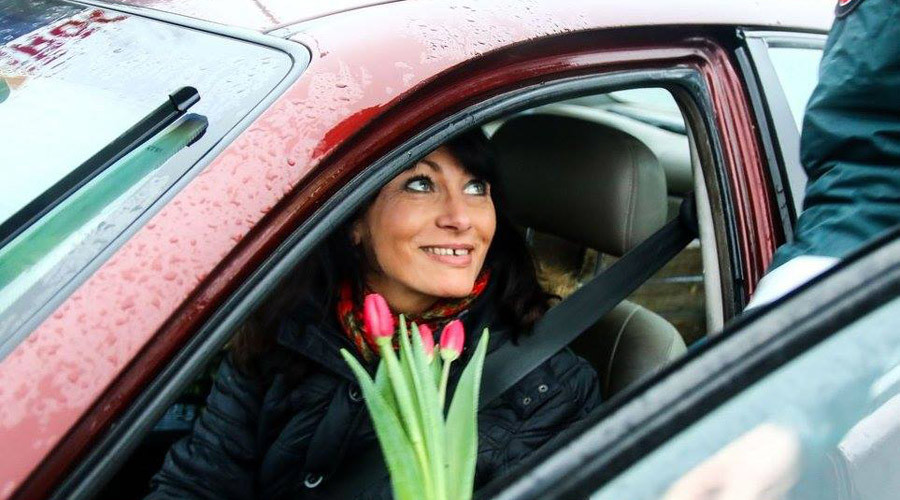 Video and images were posted on the Facebook page of the Lithuanian police force, with the post garnering almost 10,000 Likes and 1,300 shares.
Social media users described the offering as "very beautiful" and a "nice gesture," while another Facebook user commented: "I think it is lovely. Made me cry with joy."
Last week, police in Nizhny Novgorod, Russia's fifth largest city, ran a week-long promotion of a similar nature, passing out flowers to female motorists – also resulting in smiles all round.