Nuclear power plant pipe sucks up scuba diver like 'a wet noodle'
Published time: 8 Mar, 2016 13:50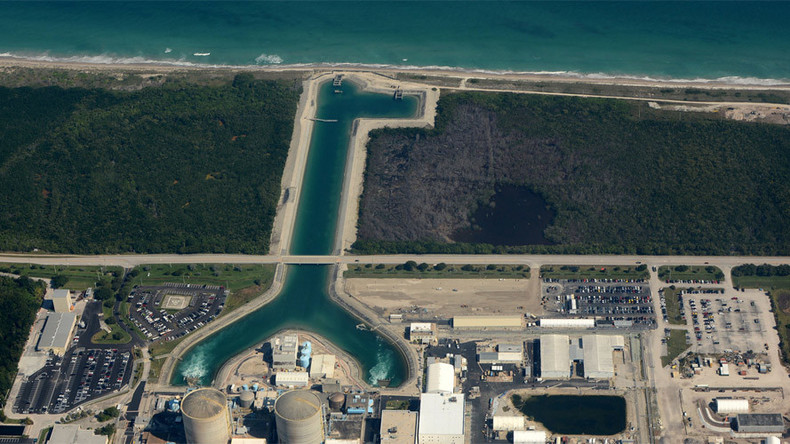 Like a scene out of "The Abyss", or "The Simpsons", a scuba diver says he was nearly killed after getting sucked up by a seaside nuclear power plant pipe.
Christopher Le Cun was diving in the waters off Florida's Hutchinson Island when he and a friend decided to explore what they thought were three underwater buildings.
What literally sucked for them is that the large structures - which can be seen from the air - were actually the openings to water intake pipes used to cool reactors at the St Lucie Nuclear Power Plant.
"It kind of felt like I got sucked over a waterfall and instantly complete darkness," Le Cun told WPTV news. "I was getting tumbled around and around, I was trying to hang on to my mask and my regulator. I finally got a hold of my light and I'm trying to look around and as far as you can see just black."
His friend Robert Blake described how Le Cun was "sucked in like a wet noodle."
Amazingly, five minutes after being swallowed by the giant water guzzling pipe, the experienced diver eventually resurfaced in a reservoir on the other side of restricted fencing.
Sounds about as much fun as toxic barrel rolling.
Le Cun is now set to take plant owners Florida Power and Light to court, claiming a supposed warning buoy near the pipes contained no message about the dangers of swimming nearby.
The energy provider has rejected responsibility for the near-fatal incident, saying Le Cun's diving was "an intentional act" and "we have a warning buoy to alert people of the piping."
Then again, nuclear power plants are known for covering up the truth, especially when "all those bald children are arousing suspicion".
It's not the first time a person has been sucked into the power plant's water vents.
Another scuba diver was dragged into the 1,600ft-long pipe in 1989, according to a United Press International report at the time.