'Art' & 'auto parts': Pot smugglers with creative delivery methods caught in the act
Published time: 1 Mar, 2016 12:17
Edited time: 1 Mar, 2016 12:21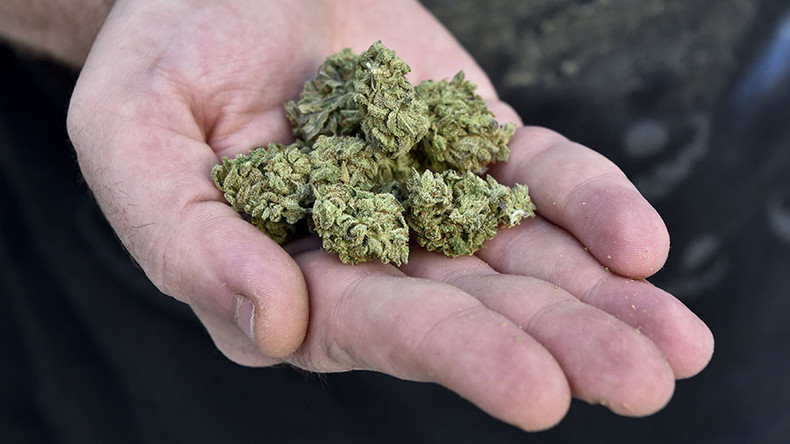 Not a good week for pot smugglers, despite their ingenuity. US police arrested drug smugglers hiding 300 pounds of marijuana disguised as art in New York, while a famous Boston chef was busted for allegedly bringing 22 pounds of edible pot across the border from Canada.
Police in New York's storied West Village arrested three men unloading a crate labeled "art" on Bleeker Street, which allegedly contained pot smuggled from California via Newark airport.
Inside the van, a second crate labeled "auto parts" was also not 'what it says on the tin'.
Patrick Johnson, Christopher Bender, and Matthew Parrigo were charged with criminal drug possession in the first degree. The police were acting on a tip off and had been waiting with sniffer dogs at the scene.
The haul had an estimated street value of $650,000 to $1 million, according to authorities.
In another case over the weekend, Timothy Maslow, a renowned chef and owner of Ribelle restaurant in Boston, was arrested at the Canadian border on Friday morning after attempting to take 22.5 pounds of marijuana edibles into the US.
He was also said to have another unspecified substance in his car.
Maslow was released on bail. Food & Wine named Maslow one of their best new chefs in 2015 and Boston magazine called him Best Chef in 2014.