Zuckerberg to push immigration reform with Silicon Valley SuperPAC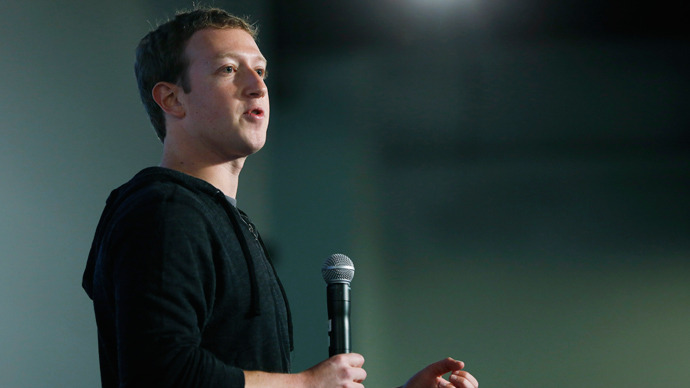 Facebook founder Mark Zuckerberg is reportedly reaching out past the world of social media and into politics with his own Silicon Valley SuperPAC.
The start-up will focus primarily on education and immigration reform, according to the San Francisco Chronicle, and was organized by Zuckerberg's Harvard roommate Joe Green. Green previously co-founded digital politics service NationBuilder but left the company last month. 

Yahoo CEO Marissa Mayer and Google CEO Eric Schmidt have also been rumored to be among the SuperPAC enlistees. Others have gone unnamed, but some have reportedly pledged between $2 million and $5 million.

Reports indicated that the SuperPAC has hired Republican strategist Jon Lerner, who founded the conservative Club for Growth network and has spent time working with former Minnesota Governor Tim Pawlenty as well as Tea Party campaigns.

Joining him will be fellow GOP strategist and former executive director of the National Republican Senatorial Committee Rob Jesmer.

Chief among the new organization's goals will be to develop "a workforce of highly skilled immigrants" and to put pressure on US President Barack Obama to formulate a new, simple path for full citizenship. 

Zuckerberg, 28, donated $100 million to Newark, New Jersey schools in 2011 and organized a fundraiser for Republican New Jersey Governor Chris Christie. Through his rise to fame the Facebook CEO has remained quiet about his political beliefs but could be a powerful player, in no small part because of his $13.3 billion net worth.

Facebook representatives have yet to comment on the new SuperPAC but a source near the movement's genesis told POLITICO that Zuckerberg's new activity is unlikely to affect the social media network used by more than one billion people worldwide.

"Leaders are coming together on a broader agenda," the source said. "It's not necessarily company driven."
You can share this story on social media: