Zuckerberg may lose 50 percent of Facebook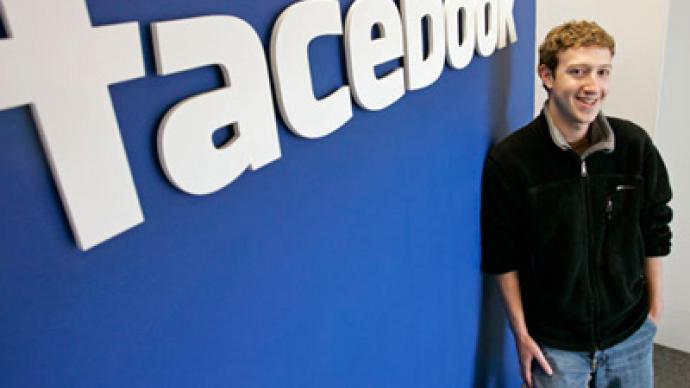 Only two days after Facebook founder Mark Zuckerberg won a court case involving his alleged appropriating of two Harvard classmates' idea for a social networking site, the CEO and President of Facebook is already facing another lawsuit.
A New York State man has obtained representation from the massive corporate law firm DLA Piper to represent him in a case that says Zuckerberg owes him a 50 percent stake in the company that he helped start up.Paul Ceglia of Wellsville, NY made claims against Zuckerberg last year, but the Facebook founder quickly dismissed them as false. Now Ceglia has filed the lawsuit again, this time with major backing from DLA Piper and a dozen emails which he claims supports his assertion of ownership.Ceglia attests that Zuckerberg offered him a 50 percent stake in Facebook in 2003 in exchange for $1,000 in start-up funding. Shortly thereafter, says Ceglia, Zuckerberg downplayed the popularity of the site on the verge of its swelling in popularity and attempted to sour their relationship in an effort to get him to pull out of their contract.The deal between the two, says Ceglia, makes it so that he would be awarded an additional one percent stake in Facebook for every day it went uncompleted past its intended launch date.In an email from February of 2003, though—only two days before the launch of Facebook—Zuckerberg allegedly wrote: "Paul, I have a rather serious issue to discuss with you, according to our contract I owe you over 30 per cent more of the business in late penalties which would give you over 80% of the company…I'd like to suggest that you drop the penalty completely and that we officially return to 50/50 ownership."In accordance with the original agreement, Ceglia is making claims that he is entitled to an equal share of Mr Zuckerberg's ownership of the social network.The official complaint filed says that: "Zuckerberg knowingly misrepresented to Ceglia that [Facebook] was not successful, that he was too busy to deal with the website, that he had lost interest in the website and that he was shutting the website down" DLA Piper attorneys allegedly spent weeks of due diligence to insure the validity of Ceglia's case before taking it on. Nonetheless, Attorney Orin Snyder, representing Facebook, told The Associated Press that the claims are "ridiculous" and that his is looking forward to defending it in court.
You can share this story on social media: