Twitter: No spamming but death threats are ok. @KillZimmerman is still online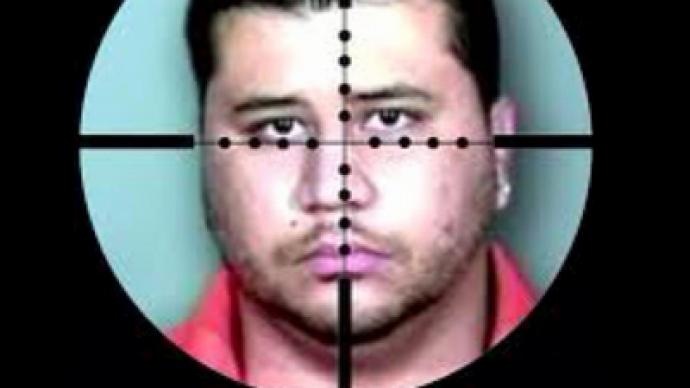 The hunt for Trayvon Martin's killer, George Zimmerman, has reached cyberspace.
This past Saturday a Twitter account with the handle "@KillZimmerman" was created.
According to the user's Twitter page, "this page is 4 da ppl who believe Zimmerman should be shot dead in the street the same way Travyvon was," the bio reads.
The account has caught some attention gaining 440 followers.
Since the account began, 454 tweets have been sent.
Although most of the tweets are in defense to people requesting the person behind the account delete the profile, a message sent by @KillZimmerman has stated "every1 is going to die one day sum ppl deserve to die today #killzimmerman."
Zimmerman, who was the self-proclaimed neighborhood watchman shot and killed the 17-year-old Martin on February 26.
Despite many requests to delete the account, Twitter refused to do so. The only comment they offered was "no comment." 
"We don't comment on specific users or the status of accounts for privacy reasons," reads the company's statement. 
"Privacy reasons" didn't stop Twitter in the past from deleting  or suspending various accounts for relatively minor offenses like spamming celebrates.

RT's regular guest, blogger David Seaman had his Twitter account temporarily shut down. This after trying to draw the attention of popular micro-bloggers to issues like legalized indefinite detention and torture of Americans under NDAA and the Occupy Wall Street movement. But in the @KillZimmerman case the online giant refused to take down the account urging to kill a person without prosecution. 
Some groups and politicians have called for the arrest of Zimmerman including The New Black Panther Party.
The black political organization called upon a militia of black volunteers to help capture Trayvon's murderer.
As RT reported, the Panthers have begun posting flyers calling for Zimmerman's capture "dead or alive" and are offering a reward of $10,000 to the person who captures him. Reportedly the bounty increased to $1 million on Wednesday.
"George Zimmerman was not a police officer he was a community volunteer," said Mikhail Muhammad, Southern Regional Director of the New Black Panther Party.
Earlier this week a video showing Zimmerman in police custody surfaced. Many see the footage as proof that Zimmerman's allegations of self-defense are false.
In the recording a handcuffed Zimmerman appears to be injury free and many non-believers of the self-defense story claim if Trayvon punched him in the face and slam his head on the concrete his face would show it.
According to Reuters, "Zimmerman's lawyers insist the footage is too grain to prove anything."
Some believe the video showing Zimmerman unimpaired will simply spark more demand for vigilante justice.
"It's time for us as black men to take justice in our own hands," said Muhammad just outside the neighborhood where Martin was gunned down.
The sender's tweets also echo The New Black Panther's message, "No Justice No Peace!!!!!!!!!!"