'You Know I'm Bad…..Or do you?'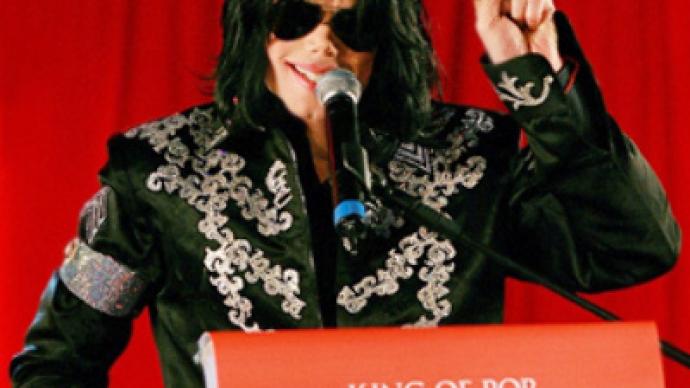 Michael Jackson's comeback concerts this summer have sparked debate over the star's integrity and have caused parents to question whether they would want their children to go and see the troubled legend perform.
With fans traveling from every corner of the globe and queuing up for three days outside London's O2 arena, it is little surprise that the 860,000 tickets that were available to see Michael Jackson perform live this summer sold out within hours. This level of fandom and popularity suggests there are enough people who never really believed those awful allegations made some years ago about the fallen "King of Pop".
But as the star publicly announced his comeback, his gaunt and skeletal appearance, supporting a physique deteriorating nearly as rapidly as his fortunes, sadly showed him to be a mere shadow of his young, carefree former self. This rare and "visible" appearance it inadvertently regurgitated doubts in people's minds of the Michael Jackson's integrity and caused parents to deliberate whether they would approve of their children seeing Wacko Jacko in concert.
A remarkable rise and dramatic demise
In 1982 Michael Jackson released the biggest selling album of all time, Thriller. After winning eight Grammy awards in 1984 and a record-breaking world tour in 1987, the end of the 80s saw Jackson deservedly named "Artist of the Decade" and was elevated to the realms of superstar and branded "The King of Pop". But by the mid 90s everything turned sour and Michael Jackson's life became a "thriller" of a turbulent ride, much to the delight of the tabloid media.
In 1994 a young boy said Jackson forced him to perform sexual acts but after Jackson reached a huge settlement, prosecutors did not file charges. At the turn of the millennium, he was then accused of molesting children at a sleepover at his Neverland ranch, and although the trial collapsed in 2005, the fear of facing the public led Jackson into a battle with prescription drugs.
He employed Myung-Ho Lee, a Korean businessman for investment advice. Lee later filed a lawsuit against Jackson seeking over $12 million in unpaid fees. Beset by personal problems and hovering on the edge of financial ruin, Jackson's increasingly bizarre behaviour and appearance divided the world between those believing the star to be guilty or innocent.
A whirl of media mayhem
True to form, the sensationalist media relished the superstar's spectacular fall, and named him "Wacko Jacko". Perhaps the pinnacle of his peculiarity was when Jackson dangled his own baby out of a hotel window, a senseless act that for many wrote Jackson off as unstable. Since these 'creepy' incidents, Michael Jackson has been a widely-disputed figure, and his "wacky" behaviour has often sadly overshadowed his iconic music.
The Internet is full of contradictory sites dedicated to either worshipping the "King of Pop" for his legendary contribution to the world of music, or reproaching him as a freak. Many blog sites emblazon evocative questions suggestive of wrongdoing such as "Michael Jackson fans, if you trust him that much would you let your children have a sleepover at his house?" Which is a bizarre question as no parent in their right mind would let their child sleep at the house of anyone they did not know. But many parents do feel unwilling to allow their children to see a man accused of atrocities as well as feeling reluctant to help pay off the $250 million debt the star is estimated to have landed himself in, by buying a £50- £75 concert ticket.
Fervent fans versus the unforgiving
41-year-old Paul Hurst from Manchester is father to 14-year-old Matthew who wanted to see Michael Jackson in concert this summer but could not get a ticket. Mr Hurst commented,

"Although I do not approve of Michael Jackson and do not think he is a good role model for kids, I would not stop my son from seeing him if he wanted to. It is up to Matthew to make his own mind up about people. I would not dictate to him as a parent."

39-year-old Sally Gibson, a mum of three teenage daughters from Essex commented,
"My girls have been pleading me to let them go and see Michael Jackson this summer but I have put my foot down. Although he may not have actually abused children, the guy is definitely weird and why should I use my hard-earned money to pay off his debts?"
Adrian Johnson, a 48-year-old builder from Manchester, also objects to Jacko's cash-raising comeback.
"It's blatantly obvious that Michael Jackson is doing more concerts to try and pay off the millions of dollars worth of debt he got into… I'd never let my kids go and see him," Johnson stated.
Although many are not so unforgiving, including the 860,000 who bought tickets for his summer gigs in London. They include 38-year-old Brian Shephurst, an IT consultant who traveled from Glasgow and queued for 48 hours to get a ticket. Mr Shephurst was 11 when Thriller was released and has always remained an ardent Michael Jackson fan.
"I think it is terrible how persecuting both the press and the public can be. Jacko was obviously set up, discriminated [against] for being a bit different. And it seems people need to be reminded that it was because of his 'difference' that made him the most innovatory and show-stopping pop star there has ever been," he said.
Just like the O.J. Simpson case, sceptics believe that money and fame can be a passport to justice – even for allegations over the most-repulsive crimes. But the truth is, only Michael Jackson knows the truth. But just because of Michael Jackson's unconventional appearance, which essentially saw him transform him from black to white and androgynous, coupled with his profoundly eccentric behaviour, it is surely wrong to suggest he is capable of equally being a child molester.
Perhaps the star's eccentricity and refusal to conform to normality is some kind of statement, spurred on by the persecution many say he received from the media and the public. But as with all legends, "The King of Pop" is not shy of rousing excitement, and his concerts this summer will undoubtedly cause a stir, whether you let your children go or not.
Gabrielle Pickard for RT
You can share this story on social media: