Britney prefers takeaway food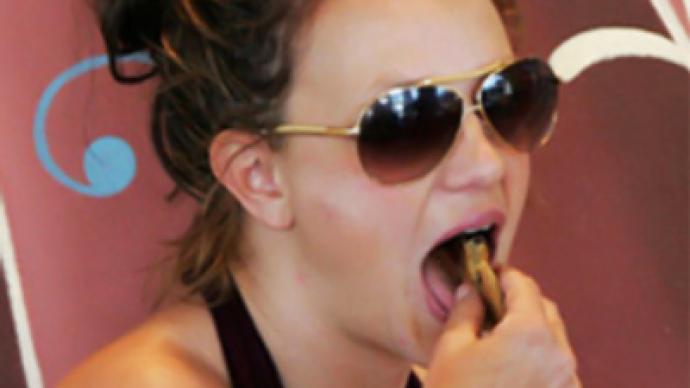 Britney Spears might be back on the wagon but she's still wary of what she eats. The Grammy-award winning singer has revealed she won't eat anything in Russia, except for the food that she'll bring with her from home.
The pop princess is coming to Russia in July to play gigs in Moscow and St. Petersburg as part of her tour promoting her new album "Circus".
Organizers of her show in Moscow told Ria Novosti news agency that "everything the singer and her entourage will eat is kept in secret."
So far it has only been announced that the star of "Toxic" has asked for more than one ton (a thousand kilos) of ice to be prepared for her show in the Russian capital. It's not clear though whether the ice is part of Spears' special diet.
On July 21, Britney will perform at Moscow's Olympiysky Stadium, which will host over 25,000 fans. Her show "The Circus Starring Britney Spears" promises to be impressive.
The singer who claims she was "born to make you happy" decided to recreate the aura of a circus. She'll perform in a ring surrounded by her admirers.
Spears is set to bring some 50 trucks loaded with lights and technical equipment with her.
To save time and energy, the pop star has asked the Russian organizers of her show to provide her with a small golf-cart so that she can easily move around the concert venue. On top of that, she has insisted that each and every person serving her should be wearing a white uniform.
You can share this story on social media: