America's bad boys to rock Moscow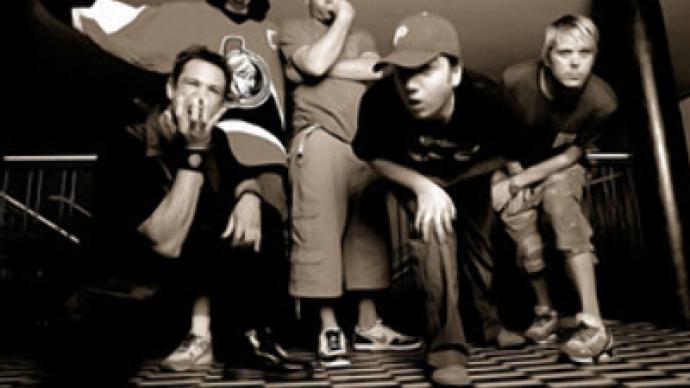 Their indecent lyrics and sarcastic jokes have brought Bloodhound Gang popularity around the world, and on June 29 the bad boy alternative American rock band comes to Moscow for an open-air concert.
The band, which was formed in Philadelphia in 1993, plays a mix of punk-rock and hip hop.
Their first album "Use Your Fingers," which was released in 1995, was a failure. But the band's vocalist and guitarist remained cheerful, and soon brought on bassist Evil Jared, drummer Spanky G and DJ Q-Ball. Together they recorded the album "One Fierce Beer Coaster," which became a success mostly due to the single "Fire Water Burn."
As Billboard magazine noted, the band's music reflects rather diverse influences, including Wu-Tang Clan, Depeche Mode and Weezer. They play songs with names like "Kiss Me Where It Smells Funny" and "I Wish I Was Queer So I Could Get Chicks," but despite their immature humor, the band's musical talents are undeniable.
In 1999 the group released its third album, "Hooray for Boobies." The band's political incorrectness drew a wide following, and the album was a huge commercial success. "Hooray for Boobies" went platinum in the United States, thanks mostly to the incendiary single "Bad Touch."
In the years since the band has developed a loyal following in Europe and around the world, and on June 29 the American bad boys will the Green Theatre in Moscow's Gorky Park.
You can share this story on social media: