Tiger suit congressman finally resigns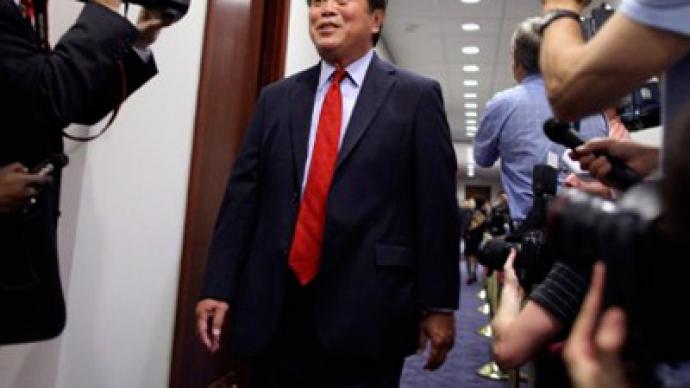 Neither having sex with a girl 30 years his younger nor owning a furry, novelty tiger costume top the list of "greatest achievements" of Congressman David Wu.
As an administration marred by bizarre outfits, Star Trek references and most recently an inappropriate relationship with the teenage daughter of a good friend and donor comes to a head, the Democrat from Oregon officially resigned from office yesterday."Serving as a US congressman has been the greatest honor of my life," Wu said in a statement on Wednesday. "There is no other job where you get up each day and ask, 'How can I try to make the world a better place today?'"When word broke two weeks ago that the 55-year-old congressman was engaging in a relationship with an unnamed girl, an advisor for Wu said that the politician had not done "anything that rises to the level of requiring him to resign." Others in Congress spoke out immediately, however, saying it would be in the best interest for Wu to throw in the towel. Speaking before the press late Wednesday, Wu added that "However great the honor and engaging the work, there comes a time to hand on the privilege of elected office — and that time has come."Earlier this year the congressman received notoriety after he forwarded a photo of himself clad in a tiger costume to his staff. That incident up until now had been perhaps the most erratic of all of Wu's seven terms on the Hill. Several of his staffers didn't exactly find the stunt grrrrrreat and resigned during his recent term.A special election is slated to be held this fall and Oregon Democrats are confident that they will retain the position.
You can share this story on social media: