Firefighter commits suicide after shirtless photo scandal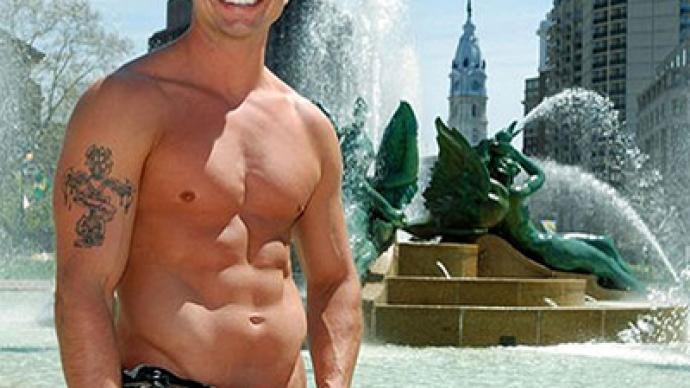 A Philadelphia firefighter is believed to have taken his own life two months after a small scandal surrounding shirtless photos of him surfaced and he was briefly removed from his position in the Department.
John Silvinski was taken from Philly's Rescue One unit in April and reassigned to a neighborhood firehouse after he posed topless for a national calendar that was planned on being sold to raise funds for the widows of deceased firefighters. In the 2012 edition, Silvinski was slated to appear topless as the calendar's Mr. May.A month after his reassignment, officials issued Silvinski a verbal reprimand and allowed him to rejoin his crew on Rescue One after 1,000 signatures were collected on a petition for the firefighter. Now friends and family are questioning whether the controversy surrounding the calendar played a role in Silvinski's death. "I know this whole thing hit him pretty hard, with the calendar," says former Marine friend Kate Rizzo to Philadelphia Metro. "I think that really pushed him over the edge."The 32-year-old former Marine was found dead by his father — fellow firefighter John Slivinski, Sr — on Saturday morning. Firefighters Local 22 Chariman Mike Kane has confirmed to sources that his death was cause "by a self inflicted wound," believed to be resulted after Silvinski discharged a .40-caliber weapon from beneath his chin.Initially Silvinski's superiors were angry that the firefighter did not go through the full chain of command to obtain permission to pose for the calendar, instead only appealing to his union boss."We don't have any answers for this," says union Chief Bill Gault to the Daily News. "He had the world in front of him. It's a terrible tragedy. We mourn the loss and are praying for his family. They're taking it very hard."A Facebook tribute page has since been created for Silvinski, where colleagues from around the country expressed their condolences. Other calendar models have expressed their grief, including Mr. Charlotte and Mr. New Orleans."He was contributing to a good cause and deserved the support that our respective Departments have shown the rest of us," reads a message from Jack Lenny Daigle, the New Orleans entrant.