Wrongly convicted man released after 25 years because of Disney World hotel receipt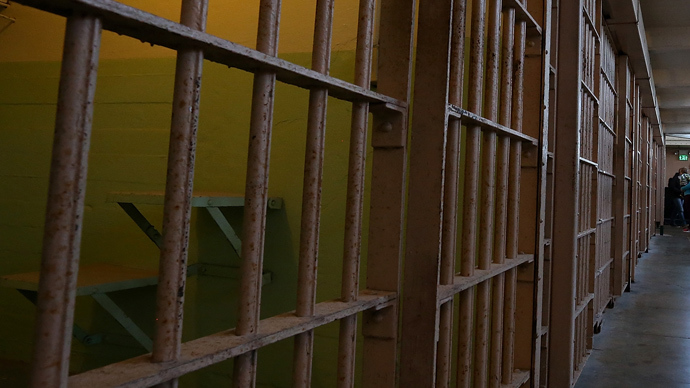 A wrongly imprisoned man has been released after decades in prison thanks to exonerating evidence that proved he was thousands of miles from the scene of the crime, on vacation to a theme park in Florida.
Jonathan Fleming, now 51, was convicted of the 1989 shooting death of his friend Darryl "Black" Rush in Brooklyn. But Fleming told police and prosecutors he was in Orlando, Fla. at Disney World when the murder happened.
Fleming produced plane tickets, videos and postcards from his trip. Authorities argued that the evidence didn't prove that Fleming was actually in Florida at the time of the shooting, and an eyewitness said she saw Fleming shoot Rush.
However, the witness recanted her story shortly after Fleming was convicted in 1990, saying she had lied so police would cut her loose for an unrelated arrest. Despite the recantation, Fleming lost his subsequent appeals cases.
According to the New York Daily News, a recent investigation unearthed the police report that confirmed the woman's arrest that night and the charge dismissal.
But the now-recanted testimony of a crack addict wasn't the only issue Fleming faced in the uphill battle to prove his innocence. In 2013, the defense asked the Brooklyn District Attorney's Office, via the Conviction Integrity Unit created by then-DA Charles "Joe" Hynes, to review the case.
The DA's office faces increased scrutiny over wrongful convictions from the 1980s and 1990s, due to "coerced confessions, intimidated or untrustworthy witnesses, prosecutorial misconduct or discredited detectives," the New York Times reports.
In their review, prosecutors found that Fleming was arrested while carrying a receipt from his hotel in Florida with a timestamp that proved he couldn't have been in New York in time to gun down Rush. They also found a report from Orlando police who interviewed hotel staff where Fleming was staying.
The police report said several staff members remembered seeing Fleming there, according to ProPublica. Neither piece of evidence was ever handed over to the defense.
"[Prosecutors] had the evidence that this man was on a Disney World vacation when this crime was committed," Fleming's attorney, Taylor Koss, told the New York Post. "It's disgusting."
This is the second overturned murder conviction in 2014 under new Brooklyn DA Kenneth P. Thompson, who campaigned against Hynes and the numerous wrongful convictions over the course of his tenure that began in 1990. RT previously reported on the case of Antonio Yarbough and Sharrif Wilson, who were released from prison in February after serving 21 years for a triple homicide they did not commit.
Thompson is revamping the Conviction Review Unit (nee the Conviction Integrity Unit under Hynes), which reviews cases where the wrong person was potentially convicted. On Monday, he announced the appointment of Harvard Law Prof. Ronald Sullivan to head up the CRU.
"The term 'tip of the iceberg' is clichéd, but if ever it was applicable, it's applicable to this situation," Steven Banks, the chief lawyer for the Legal Aid Society told the New York Times, referring to the plethora of wrongful conviction cases to be reviewed. "There's no question that this is going to be painstaking work to undo a problem that was years in the making."
Thompson cited the newly discovered evidence, credible witnesses and the recanted testimony in overturning Fleming's conviction. "Today's actions follow a careful and thorough review of this case, and based on key alibi facts that place Fleming in Florida at the time of the murder, I have decided to dismiss all charges against him in the interest of justice," Thompson said in a statement.
"After 25 years, come hug your mother," Patricia Fleming said to her son Jonathan as he was released from prison on Tuesday.
"I feel wonderful," Fleming said outside court. "I've always had faith. I knew that this day would come someday." He then talked about his plans for the future: "I'm going to go eat dinner with my mother and my family, and I'm going to live the rest of my life."
You can share this story on social media: