​Moroccan national planned to use 'drone-like flying bomb' on federal building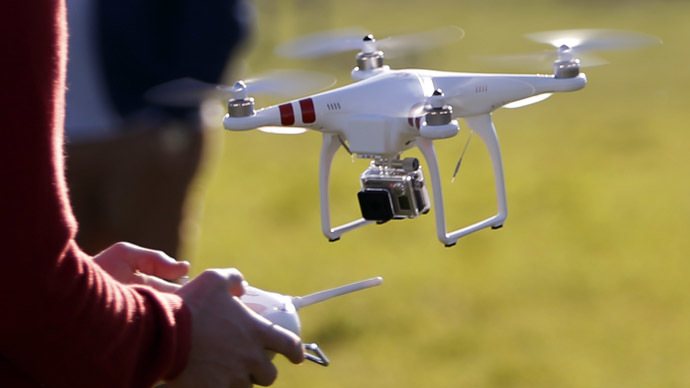 A Moroccan national was arrested in Bridgeport, Connecticut for allegedly planning to use a radio-controlled model airplane as a "drone-like flying bomb," with the aim of slamming it into a school and a federal building.
The FBI arrested El Mehdi Semlali Fahti, 27, after "wires and tools" were found in his Bridgeport apartment, the Connecticut Post reported. The FBI did not say if explosives were uncovered.
Fahti communicated with an undercover FBI agent in five recorded discussions during which he revealed that he had studied the bomb attack plan for months. He said he made a chemical bomb while in high school in Morocco, according to court documents.
During the recordings, Fahti mentioned he could acquire other materials he needed for his plot in "Southern California on the border."
Funding, he said in the conversations, would come from "secret accounts" that contained money-laundered cash and profits from drug deals, according to the FBI.
The affidavit filed by FBI Special Agent Anabela Sharp does not specify what buildings Fahti had allegedly mentioned as targets. He did say, though, that one was an out-of-state school and the other a federal building located in Connecticut.
Fahti could face terrorism charges if evidence is taken to a federal grand jury in the indictment process.
He is accused of making a false statement, falsely swearing under oath, and falsifying declarations to a federal judge, as he sought political asylum when faced with deportation back to Morocco.
Fahti told an Immigration judge that he was the victim of beatings, arrests, and imprisonment in Morocco.
In recorded conversations with the undercover agent, Fahti said he had researched alleged abuse by the Moroccan government against those related to the Jamaat Ansar El-Mehdi and the Western Sahara freedom movement.
"Everything he wrote in his refugee application coincided with the actual events," the affidavit noted.
The judge believed the story, and Fahti was allowed to stay in the US for seven years after his student visa expired. He allegedly told the undercover agent that "the more he thinks about the case, he laughs because he cannot believe the judge believed him."
Fahti previously flunked out of Virginia International University. After buying time with the asylum ruse, he then traveled around the US, getting arrested on a trespassing charge in Virginia that was later dropped. He also was briefly incarcerated in California for theft.
Fahti had only recently moved to Bridgeport in January. He was living with someone he had met while incarcerated in Virginia, the FBI said.
On Monday, Fahti, represented by Assistant US Public Defender Paul Thomas, was ordered to Wyatt Detention Center in Rhode Island, as he was a danger to the community and a flight risk, according to US Magistrate Judge William I. Garfinkel.