Maryland woman claims deputy raped her in court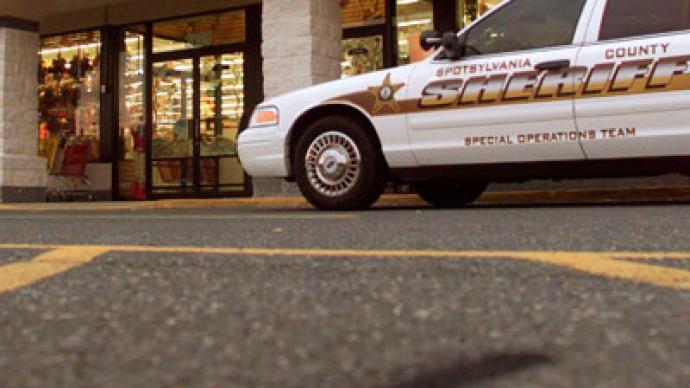 A Maryland sheriff's deputy is being sued for $15 million after raping a prisoner for 30 minutes in a holding cell before taking the woman to court.
Precious Elise Reaves, 34, claims she was raped on June 19 while detained at a courthouse in Prince George's County, Md. She filed a lawsuit Tuesday against Deputy Sheriff Lamar McIntyre, 32, who was charged with second-degree rape after admitting his involvement in the felony in June.The woman says she was raped while awaiting trial at the courthouse for a shoplifting charge. After the assault, the deputy sheriff "took Reaves back to the court room for her afternoon court appearance as if nothing ever happened," the complaint states.According to Reaves, the deputy, in full uniform, forced her to take her clothes off and perform oral sex on him. He then proceeded to rape her without a condom."(The plaintiff) felt that she had no choice but to comply with Deputy Sheriff McIntyre demands as he was a sheriff, in full uniform, and she was incarcerated," the complaint states. "While (she) Reaves was performing oral sex on Deputy Sheriff McIntyre he stated, 'this head is the bomb' and 'I love this head.'"The deputy sheriff occasionally responded to radio calls, only to return to the cell to continue the rape, during which he also slapped the woman."During the time that Deputy Sheriff McIntyre was having nonconsensual sex with (her), he was interrupted two times by radio calls," the lawsuit says. "He just pulled his pants up and left the cell. Each time he told her to not to put her clothes back on. When he would come back to the cell he would begin having sex with (her) again."Before McIntyre led the woman to her court appearance, he used his cell phone to take picture of her while she was naked.Reaves' attorney, Jimmy Bell, said at a news conference Tuesday that the woman felt degraded and dehumanized. Reaves said the deputy sheriff's actions were "malicious and sadistic" and demands punitive damages for excessive use of force, assault, battery, civil rights violations and intentional infliction of emotional distress. Reaves consented to being identified, but said she was too emotionally unstable to speak to reporters.McIntyre was suspended without pay from the sheriff's office after the rape allegation was made, and is being held at the Department of Corrections on a $75,000 bond.The hearing in the case is scheduled for Nov. 9.