WikiLeaks shut down by American hackers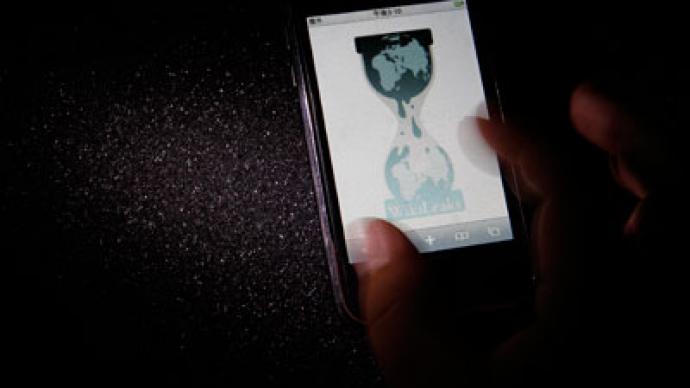 WikiLeaks remains offline after days of distributed denial-of-service attacks rendered the website inaccessible. Now a group calling themselves AntiLeaks is taking credit and says their actions are in protest to the whistleblower site's founder.
Through Twitter on Wednesday, the self-proclaimed leader of a group going by the name AntiLeaks says that their organization is responsible for a barrage of DDoS attacks on WikiLeaks.org and other affiliated sites that has temporarily wiped one of the most controversial outlets for whistleblowing off the Web.Distributed denial-of-service (DDoS) attacks is a popular method of over-flooding a Web server with traffic until, ideally, the site is crippled and can't support any visitors. Activists have since mirrored WikiLeaks–hosted documents on other sites, but those too have been hit hard by AntiLeaks. By Thursday afternoon, the mirror at Cabledrum.net was still offline and external e-commerce sites launched to raise donations for WikiLeaks were ravaged by DDoS assaults as well.WikiLeaks was targeted with DDoS attacks earlier this year, but so far the assaults reportedly launched by the AntiLeaks group have made the website unavailable to visitor for nearly a week. In their tweet, a user named DietPepsi identifies himself as the leader of the group and says that their mission is aimed not specifically at WikiLeaks, but Julian Assange, the website's founder and editor that has been in London's Ecuadorian Embassy for over a month awaiting a decision on an appeal for political asylum.Assange, 41, is sought for questioning in Sweden over allegations of sex crimes. If extradited from the UK, he fears that he will eventually be sent to the United States and perhaps even killed for his role in exposing sensitive US material through WikiLeaks. He has asked Ecuador to take him in to avoid persecution.DietPepsi says that the AntiLeaks organization is made up of young adults from the United States who are "deeply concerned about the recent developments with Julian Assange and his attempt at aslyum [sic] in Ecuador.""Assange is the head of a new breed of terrorist. We are doing this as a protest against his attempt to escape justice into Ecuador. This would be a catalyst for many more like him to rise up in his place. We will not stop and they will not stop us," DietPepsi writes.An administrator behind the official WikiLeaks account responded to the attacks on Thursday, writing, "No one is directly frightened of WikiLeaks. What they're frightened of is you seeing a successful example of independence.""No one is directly frightened of WikiLeaks. What they're frightened of is you knowing how the world works, because they're scared of you," the account adds.
You can share this story on social media: