"Who Is It" next to Lenin?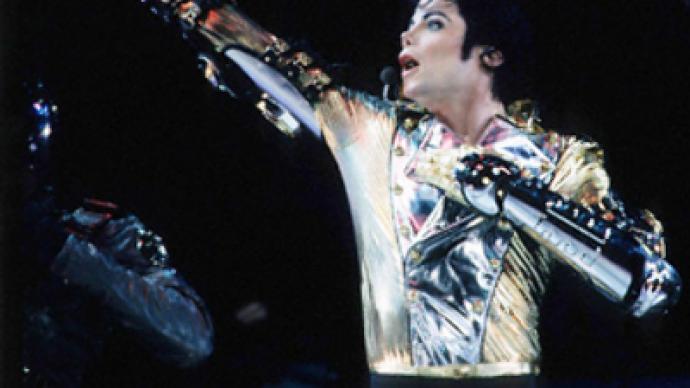 Michael Jackson could receive a permanent address in Russia should a very special mausoleum for him be created in Red Square next to Vladimir Lenin's.
A Russian fan of the King of Pop, showbiz producer Aleksandr Valov, has suggested erecting the most expensive shrine in the world, made from glass and precious stones, in honor of Jackson.
"It could be in the form of a pyramid symbolizing space and eternity. Besides, entrance to the mausoleum would be for a fee. Its price would be less than one dollar, just like one trip on the Russian Metro. Imagine, how many people are using the Metro in Russia. Just as many will visit the Mausoleum," Valov told RT.
The ambitious Russian producer is sure that his idol would have appreciated the plan and would be even be pleased to have Lenin as a next-door neighbor.
"Maybe he couldn't voice it, but by all his actions Jackson imitated such leaders as Vladimir Lenin. It wasn't a mere coincidence that he turned up in Red Square [Jackson was in Russia in 1993 and 1996]. He wanted to have a look at the Mausoleum and hordes of people who flock to it in order to feed on its energy. The only difference, though, is it's the energy of the communist regime, while his mummy, should it appear in Red Square, would send the energy of peace and kindness."
Valov initially suggested ousting Lenin from the historic Mausoleum in the heart of Russia replacing him with Jackson. But having come to grips with harsh criticism from communists and some politicians, he came up with the idea to build a one-of-a-kind, personal mausoleum for the star of Thriller.
According to Valov, he's in talks with Russian businessmen, who are welcome to invest $3 billion dollars, enabling Jackson's family to survive the economic crisis.
"We've offered $2 billion dollars for Jackson's body to his family. This would save his children from debt."
So far, there's been no reaction from Jackson's relatives. Does silence give consent?
Read also Russians name their children and liger cubs after Michael Jackson
You can share this story on social media: