White House announces online espionage response policy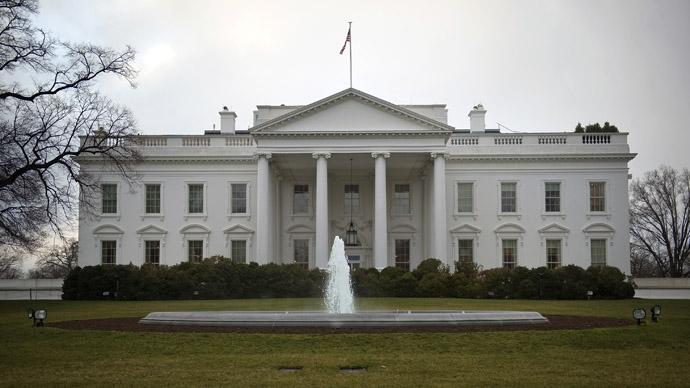 In response to a report published this week about the emerging cyber threat posed by Chinese hackers, the White House has unveiled a new policy that will impose sanctions and other punishments on foreign nations engaged in online espionage.
According to a detailed threat analysis published this week by Northern Virginia's Mandiant, hackers employed by the Chinese government have waged a sophisticated cyberwar against entities in the United States and elsewhere, compromising over 100 computer networks over a few short years and attacking networks belonging to the public and private sector alike. Now, only days after that report was released, the administration of US President Barack Obama has published a 141-page document outlining plans to implement harsh penalties on nation-states caught pilfering American computer systems for trade secrets and other intelligence.
The plan increases the threat of new trade restrictions on products and services made by foreign companies on the basis of information stolen in hacking operations or other similar online raids. White House officials also named a series of diplomatic measures meant to back up their promise to take such thefts seriously. The report recommends that various government agencies review current legislation to determine whether new laws need to be written to protect American corporate secrets.

It also outlines Washington's plan, led by the State Department, Commerce Department and US Trade Representative, to coordinate with allied governments on pressure strategies against countries it says are stealing its intellectual property. 
"Trade-secret theft threatens American businesses, undermines national security, and places the security of the U.S. economy in jeopardy," the report reads. "These acts also diminish U.S. export prospects around the globe and put American jobs at risk."

Though the report does not exactly rebuke China or threaten action against it in plain language, it does name several examples of Chinese thefts of American corporate secrets.

During the State of the Union address earlier this month, President Obama weighed in briefly on "the rapidly growing threat from cyber-attacks," claiming "foreign countries and companies swipe our corporate secrets" and that America's "enemies are also seeking the ability to sabotage our power grid, our financial institutions [and] our air traffic control system." Only hours before his address, Obama signed an executive order designed to create a cyber-infrastructure that will better manage future attacks against the US, and the next day two members of Congress reintroduced a bill, the Cyber Intelligence Sharing and Protection Act, or CISPA, which will thrive to correct security concerns that the executive order cannot.
"This is happening thousands of times a day," former-FBI Executive Assistant Director Shawn Henry told the AP of the cyberattacks. "There needs to be some definition of where the red line is and what the repercussions would be."
"If the Chinese government flew planes into our airspace, our planes would escort them away. If it happened two, three or four times, the president would be on the phone and there would be threats of retaliation," he adds.
The Chinese government, though, has largely disavowed cybercrimes against America. In response to the Mandiant report, a spokesman for China's foreign ministry said it was ripe with "groundless criticism" that was both irresponsible and unprofessional.
Nevertheless, on Tuesday White House press secretary Jay Carney hinted at what would be coming from the Obama administration on Wednesday. "I can tell you that we have repeatedly raised our concerns at the highest levels about cyber-theft with senior Chinese officials, including in the military, and we will continue to do so," he told members of the media.
According to the Washington Post, former-Secretary of State Hillary Clinton said before her recent resignation that "We have to begin making it clear to the Chinese that the United States is going to have to take action to protect not only our government, but our private sector, from this kind of illegal intrusions."
Mandiant's report, published earlier this week, suggests that hackers employed by the People's Liberation Army in China have targeted computers used by major Pentagon contractor Lockheed Martin and soft-drink giant Coca-Cola. A State Department diplomatic cable about the hackers from 2008, published two years later by whistleblower website WikiLeaks, says the Chinese hackers have also waged attacks on computers belonging to the Department of Defense, the State Department and other government agencies, occasionally with success.
You can share this story on social media: