Westboro Baptist Church to picket funeral of Steve Jobs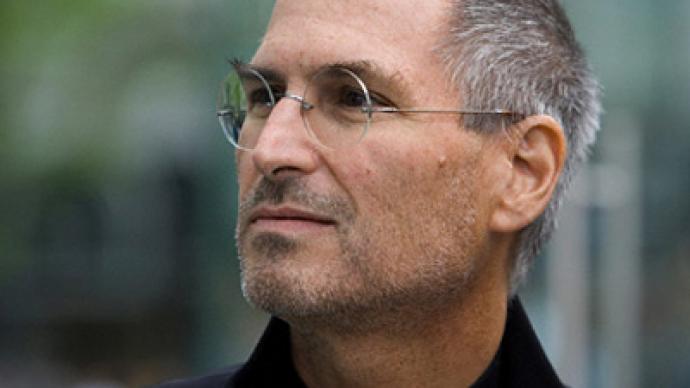 With Steve Jobs' Wednesday night death garnered upwards of 10,000 tweets per second about his passing, one microblog message especially stood out — the Westboro Baptist Church took to Twitter to announce that they'd be picketing his funeral.
Fred Phelp's Westboro Baptist Church has received international infamy in the decades since he first started preaching, largely because of the church's ongoing protesting at the funerals of soldiers and public figures. They've gone after the US Marine Corps, slain gay icon Matthew Sheppard, metal singer Ronnie James Dio and even conducted a protest at Arlington National Cemetery this Memorial Day as part of their "Thank God for Dead Soldiers" campaign. Now Fred Phelps and family are going after Jobs, whom the church has called a teacher of sin.Margie Phelps, Westboro member and attorney (as well as daughter of founder Fred Phelps), took to Twitter last night as announcements came in at around 7:30 pm ET regarding the passing of former Apple CEO Steve Jobs. In a slew of messages sent as tweets, Phelps wrote to her followers, "Westboro will picket his funeral. He had a huge platform; gave God no glory and taught sin."In another tweet, Phelps wrote, "No peace for man who served self, not God. " which she augmented with the hashtag "#hellgreetedhim."Ironically, Phelps used Jobs' own genius to propagate her messages — her tweets were all sent courtesy of an iPhone, perhaps the gadget most synonymous with Jobs' tenure with Apple.But don't tell that to Phelps. As she says, give credit where credit is due. Following up with fresh tweets this morning, Phelps wrote "Rebels mad cuz I used iPhone to tell you Steve Jobs is in hell. God created iPhone for that purpose!"That message, of course, was accompanied with the smiley emotion. Just like you'd expect from an attorney.Margie can be followed on Twitter by searching for the username @MargieJPhelps. From there, followers are guaranteed to get all the latest news on Jobs' passing and other crucial intel, including this gem from earlier in the week:"October is Fag Month. Yes, that's what a nation of proud sinners needs--a Fag Month. God h8s Fags Stupid! Sodom. Benjamin. Flood. #doomed"Details on Jobs' funeral have yet to be made public, but if Phelps has her way, you can expect Westboro to be there, presumably live tweeting to the masses.