Wells Fargo sued on claims it wrongfully litigated California man to death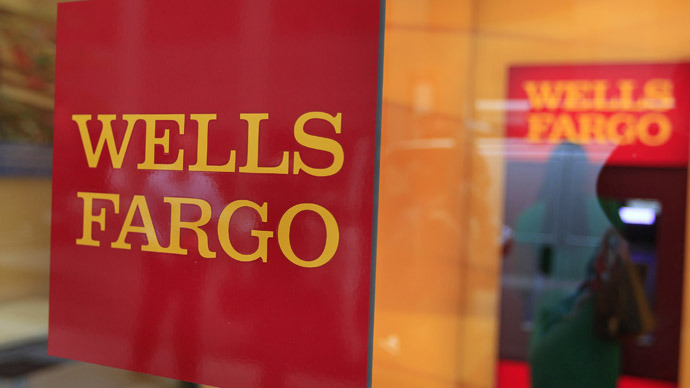 Larry Delassus' heart stopped on December 19, 2012 during a court hearing against Wells Fargo, the bank that had for two years demanded he pay more than ten thousand dollars of his neighbor's late property taxes and is now being sued for wrongful death.
The retired 62-year-old US Navy veteran had been battling Wells Fargo for two years, following a mistake by the bank which held him liable for property taxes actually owed by a neighbor - $13,361 which the bank paid in order to keep that property's mortgage afloat.
Unfortunately for Delassus, described as a quiet man who suffered from a rare and debilitating blood clot disorder known as Budd-Chiari syndrome, the simple typo that caused Wells Fargo to misidentify him for his neighbor seemed to be an error that the fourth-largest bank in the United States simply would not rectify.
According to an investigation conducted by LA Weekly, even after admitting that a mis-entered number had dragged Delassus into the ordeal, the bank eventually foreclosed upon and sold his condominium apartment. This was after increasing his mortgage payments from $1,237.69 to $2,429.13 in order to recover the $13,361 in taxes he never owed.
Delassus, a retiree living on a limited budget, couldn't meet the increased mortgage bill, and once he stopped paying became delinquent. Following the foreclosure on his home, he had to move to a small apartment in an assisted-living home.
In January 2009 Delassus was first informed that he owed tens of thousands in property taxes. After consulting with Anthony Trujillo, his attorney and next-door neighbor, Trujillo confirmed that he was actually six months ahead on those taxes, paid directly to Los Angeles County. By March 2009 the bank had doubled his mortgage payment, and by December of that year the bank was ready to foreclose.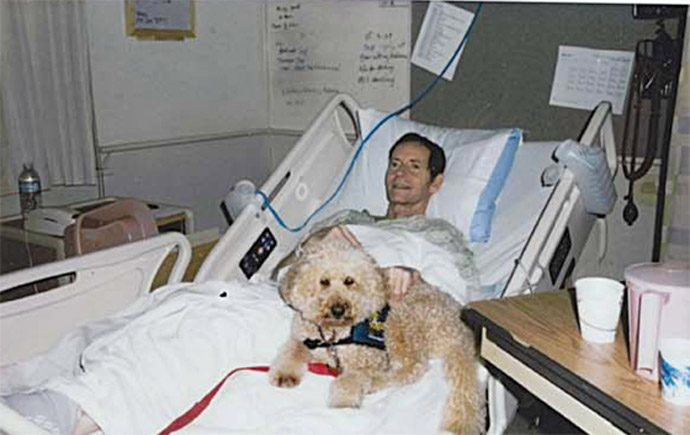 It was not until May 2010 that Trujillo discovered that in the fine print the initial letter sent to Delassus had his property parcel number off by two digits, and that he had been mistaken for a neighbor.
In court documents later, LA Weekly reports that Wells Fargo attorney Robert Bailey of Anglin Flewelling Rasmussen Campbell & Trytten LLP admitted the bank's original error: "Wells Fargo paid the amount it determined was owed to the County Assessor: approximately $10,500. This was a mistake. The $10,500 was the tax amount owed on a neighboring property, not Plaintiff's."

Despite admitting to that mistake, the bank would not allow Delassus to pay his original mortgage payment, and demanded the past due amount plus fees called "reinstatement." During a phone conversation recorded by Trujillo, bank representatives were unable to tell Delassus what the total amount due was, and eventually simply hung up.
Six days after that phone call attempt, on January 25, 2011, Delassus finally heard back from Wells Fargo, which wanted a total sum of $337,250.40 - and required payment the very next day.
Delassus instead decided to sue Wells Fargo with Trujillo's help for negligence and discrimination against a disabled person. It was during a hearing for that case in December 2012 that he died in court.
Following his death, a close friend of Delassus, Debbie Popovich, along with Trujillo, filed a wrongful death claim in April. According to Courthouse News Service, Popovich seeks restitution, costs, civil penalties and punitive damages on behalf of his estate.
In a scathing legal complaint filed by the two, Wells Fargo is accused of nothing less than litigating Delassus to death.

"At the very end, with his home being sold by the Bank and resold by the purchaser within months for nearly twice what he paid, Larry Delassus, now living in a boarding home, was still fighting for what he and many Americans believe is right by going to court. Wells Fargo, with its virtually unlimited resources, filed a series of procedural motions in its defense, needlessly forcing an ailing Larry to appear in court. Delassus valiantly continued to fight the best he could until his body gave up," reads the complaint.

You can share this story on social media: