Deadly weekend in America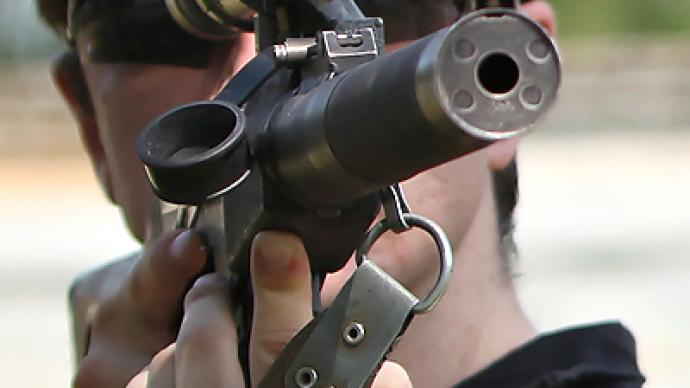 From coast-to-coast this weekend, at least nine different shoot-outs occurred in America, killing at least 10 and wounding several more.
Texas, Florida, New York and Washington State were just some of the sites of a brutal slew of violent crimes that took place overt the span of just the last few days. Overseas, of course, over 90 were killed during the terror attacks that struck Oslo, Norway.Six people, including the gunman, were killed Saturday night at a roller rink in Grand Prairie, TX. Authorities say Tan Do evacuated all of the children before turning the gun on his estranged wife, her family and then himself.In Stockton, California, a 15-year-old was executed during a backyard birthday party after a neighbor opened fire, injuring six others. Up the coast in Seattle, seven were wounded, including a cop, at Muckleshoot Casino, and another dozen were wounded in Kent, Washington outside of a car show. In all, 20 people were injured in the two area shootings in the northwest. Police are contemplating if the presence of "gangster rappers" at the event acted as a catalyst for the shoot-out. A YouTube video for one of the acts scheduled to perform showed gang colors, and event organizers say that authorities should have seen a red flag once the show was booked. "There's never a problem unless organizers bring in music artists from outside the area," Jose Gutierrez, vice president of Rollerz Only Northwest, tells the Seattle Times. "The gangster rap brings in the wrong crowds."On the east coast, a birthday party in Apopka, Florida sent nine people to the hospital, but so far all have survived. At the "Took Broke for Sturgis" motorcycle rally near Flagstaff, Arizona, another three people were killed in a shooting.
You can share this story on social media: