New tropical storms hit US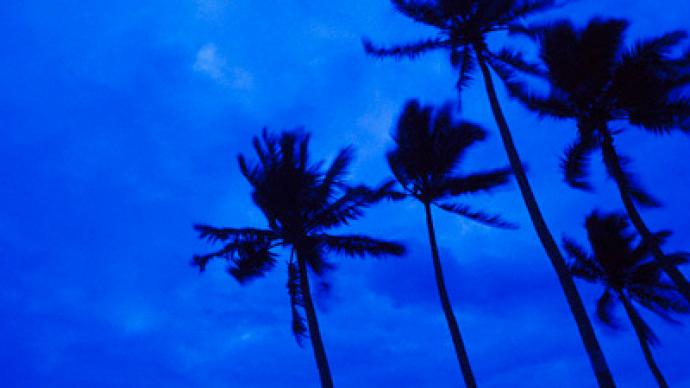 Following an East Coast earthquake and the appearance of Hurricane Irene, the United States is being subjected to yet more catastrophic conditions as storms continue to encroach across the country.
Officials in central Pennsylvania asked 100,000 citizens to flee their homes after rising waters in the Susquehanna River have caused concern across the Keystone State, where a state of emergency was being declares in cities such as Harrisburg. By Thursday afternoon, Reuters was already reporting that at least three people have lost their lives in Pennsylvania as a result of Tropical Storm Lee, which has put much of the East Coast under water this week. Coupled with Tropical Storm Nate and Hurricane Katia, these latest weather woes have crippled a part of the country already hit hard by Irene. Flash flood warnings continue to be issued for parts of Maryland, New Jersey, New York and Pennsylvania as rising waters and unrelenting rain continues to pour down on people across the East. In the Empire State, Amtrak has suspended service today and charter bus companies have also cancelled routes in anticipation of worsening conditions. The New York State Thruway is expected to suffer closures of its own that will cause set-backs for motorists throughout the state."It's like Irene without the wind," meteorologist Elliot Abrams wrote on Accuweather.com. He expected the conditions to only continue into Thursday as floods continue to be popping up.One person was killed on Wednesday after a basement wall collapsed on a Pennsylvania man while he tried to remove water from his home. Two others in Lancaster County, PA were also killed this week: a 62-year-old woman was swept up in flood waters in one case, and another man was whisked away while trying to walk through waters in excess of a foot-and-a-half deep.While the death toll this week continues to add up, so far it has proved to pale in comparison to the aftermath of Hurricane Irene. Nearly 30 people have been killed as a result of the weather that Irene brought across the East Coast.
You can share this story on social media: