TSA arrested artist for wearing 'weird' watch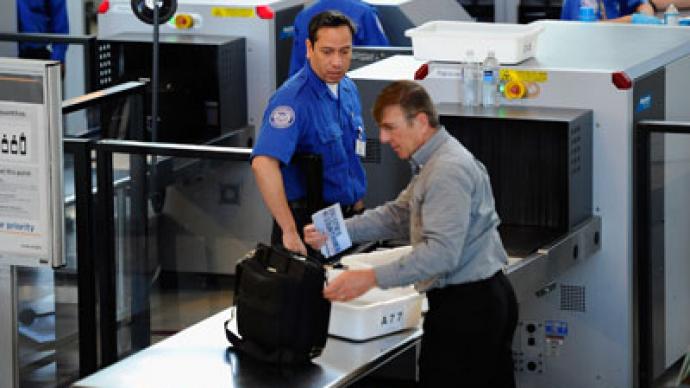 TSA arrested a Southern California man for wearing an unusual watch, calling a bomb squad to inspect the gadget while the man was taken into custody.
Geoffrey McGann, 49, considered his strange-looking watch a work of art. Created to look like a timer with switches, wires and fuses, security officers were alarmed and immediately detained the passenger. Within five minutes, a bomb squad was on the scene at Oakland International Airport on Thursday night.McGann was taken to the nearest prison and charged with possessing materials to make an explosive device, but the bomb squad determined the watch was harmless. Still, the man remained in custody for more than 24 hours and was charged for the possession. Sgt. J.D. Nelson, spokesman for the Alameda County Sheriff's Department, told the Associated Press that the man had "all the components" to make an "improvised explosive device," minus the explosive material. While in prison, McGann was also questioned about his other "suspicious" belongings and behavior.Police officials were concerned about the passenger's unusually large shoe size. The man's oversized UGG boots, which were two sizes larger than his feet, were stuffed with layers of insoles – a perfect place to store explosives, Nelson said. McGann also had no checked bag and was wearing a military-style shirt and tourniquet bands, which is uncommon. His carry-on luggage contained no clothes."When you add it all up, it didn't add up," Nelson told the Los Angeles Times.But McGann explained himself. He wore the padded shoes to appear taller, considered the watch art, and brought little luggage because he was returning from a business day trip.His explanations did little to settle the nerves of concerned security personnel. The security screening area was temporarily closed while the area was secured, flights were delayed by about 20 minutes , and McGann was released on $150,000 bail Saturday.Defense Attorney Douglad Horngrad said TSA agents overreacted when they saw his client's appearance, wearing modified UGG boots and military clothing, combined with the strange watch."Mr. McGann is innocent," he told the San Francisco Chronicle. "He posed no threat to anyone at any time and he meant no threat to anyone at any time. Mr. McGann is an artist and art teacher. Some artists are eccentric, and sometimes act eccentrically … He is not an activist or a terrorist."After the case received widespread media attention, Alameda County prosecutors on Monday declined to file charges.
You can share this story on social media: