Washington DC cop charged with taking lewd child photos while on duty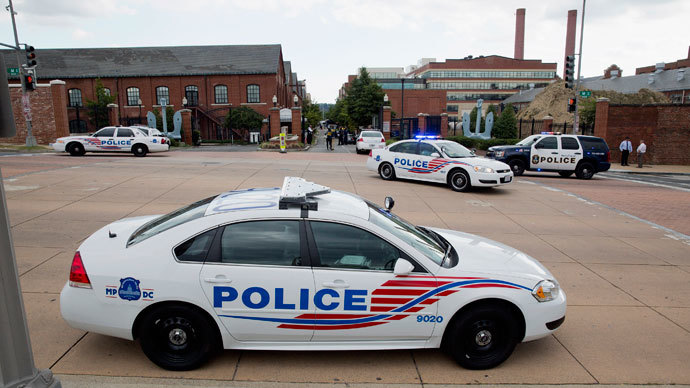 A Washington, D.C. officer has been arrested and charged with producing child pornography while on duty.
The Metropolitan Police Department charged seven-year veteran Marc Washington, 32, following an investigation on Monday that found he took naked photographs of a 15-year-old girl at her apartment.
According to charging documents acquired by WUSA9 News, Washington took the photos while claiming they would be necessary for the missing persons report filed by the young girl's mother. Washington was the officer who took the original report, and he also received a call from the mother on Sunday, December 1, asking for her daughter to be removed from the list.
Police say that later on Sunday, Washington arrived uninvited to the apartment and asked to speak to the daughter alone. In her bedroom, the officer allegedly told her to take off her clothes so he can capture photographs of any injuries she might have sustained while declared missing. The girl reportedly told Washington she was not hurt, only to be told it was standard procedure.
The girl complied with Washington's order, and he allegedly snapped photographs of her breasts and genitals.
After Washington left, the girl told her mother what happened and she dialed 911. By the time Washington was arrested shortly afterwards, he had deleted nine of the 12 pictures he took, but police say they were able to recover the photos
Additionally, authorities say they found images of other, unidentified women on Washington's camera, two of which look to be underage.
An investigation is underway to determine if Washington was involved in any related incidents.
"We invest a great amount of time and effort to ensure that we are hiring the right people and we continue to proactively monitor integrity across the department," said Police Chief Cathy Lanier, according to NBC Washington. "But to learn of an allegation of this kind against a person who is sworn to protect our children, it is both shocking and disturbing. We are fortunate that someone came forward to alert us of this behavior to ensure that we prevent future victims."
You can share this story on social media: