Washing line wars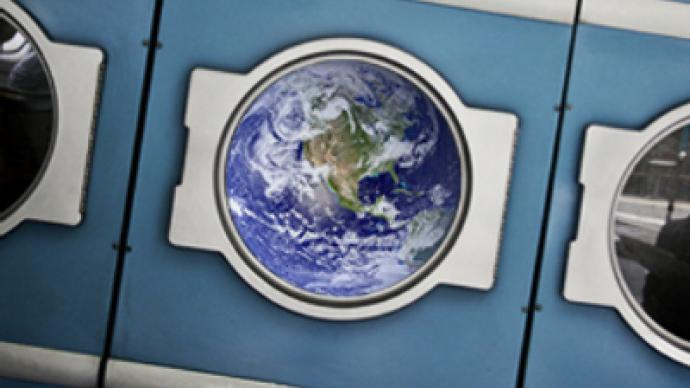 Diverging laws, firms going bust, appeals to the White House to dry clothes outside, and washing line users being labeled as "scum": Is America actually ready to lead the way in the global fight against climate change?
Barack Obama's sense of urgency in tackling climate change as a global community does not seem to be rubbing off on his fellow countrymen. Despite making passionate and beseeching statements like, "Not only is it real, it's here and its effects are giving rise to a frighteningly new global phenomenon: the man-made natural disaster," (barackobama.com), according to a recent study, Americans are not only becoming increasingly unconvinced that climate change is occurring, but are even less convinced that human activity is responsible for global warming.
This widespread laxity and indifference to their President's priorities is confirmed by much of America's refusal to conform to what could be considered as one of the most rudimentary of efforts to become greener and combat climate change – drying laundry on a clothes line instead of in a tumble dryer.
It may be hard to believe, but clothes lines in America are a symbol of poverty and vulgarity. As a result, according to newscientist.com, some 80 percent of households in the US own and regularly use tumble dryers. With the average US family drying eight loads of washing a week, and over two million households doing 15 or more loads a week, the impact that America's insistence on drying everything by machine is having on the environment is humongous.
Statistics taken from the Department of Energy reveal a tumble dryer is responsible for over three percent of all household electricity and, according to Project Laundry List, people could save an average 10 percent of energy costs if they chose to do their laundry the green way, by using a cold wash and drying their clothes on a line.
The reasons behind America's irrational resentment of washing lines stem from the "draconian-type" laws prohibiting the use of washing lines and drying clothes in the sun. Articles against outdoor drying exist in landlords' rules, zoning restrictions and community conventions. In order to combat the common prejudice against washing lines, the federal, state and local governments are being encouraged to implement "Right 2 Dry" legislation. Apart from this, there are public groups dedicated to lifting the clothes line ban. The "Right 2 Dry" campaign was started by "Project Laundry List" – a group campaigning to make "air-drying and cold-water washing of laundry acceptable and desirable as simple and effective ways to save energy." The organization believes, "it is the inalienable right of every man, woman and child to line dry." On the home page to their website, the group is inviting visitors to sign a petition to ask the First Family to dry their clothes on a line on the lawn at the White House during a one day photo session. But with those negative undertones firmly embedded, the petition has only managed to secure a modest 1,420 signatures, so far.
Whilst many regions of the US are adamant the ban will remain in place, some are wising up to the movement. In Vermont this year, common sense finally prevailed over aesthetics with the execution of an act relating to renewable energy and energy efficiency.
However, the opposition to the campaign is also strong. Richard Monson, the president of the California Association of Homeowners Associations, has said in his statement on laundrylist.org web-site that "A clothesline in a neighborhood can lower property values by 15 percent. Modern homeowners don't like people's underwear in public. It's just unsightly." An average American, 48-year-old Sara from New England, has told RT that she regarded her neighbor as "scum" for regularly putting her washing out to dry.
Given the views of Monson and Sara, who are far from alone in their thoughts, it is little surprise that, earlier this year, America's last remaining wooden clothes-peg manufacturing company, the National Clothespin of Montpelier, finally went bust.
Arguing over the right to hang laundry on clothes lines, what is, in most countries, a taken-for-granted way of life seems almost ridiculous even before the environmental merits are taken into consideration. In Spain, a country which is usually blessed with 300 days of sunshine a year, hanging clothes out in the sun is by far the cheapest, most convenient and environmentally-friendly way to dry them, and consequently tumble dryers are favored by no one. Paula Shepstow, a British expatriate living in Southern Spain said to RT: "Whatever the month, you can nearly always hang your washing out and it is nearly always dry within a few hours. On the very few days you can't put washing on the line I put it in front of the wood burning stove to get dry. I can't believe in some parts of America there is a ban on it. They can't be that serious about climate change!"
Communities battling over the energy pros versus the eyesore cons of wind turbines is a common occurrence in many countries worldwide, and is a lot more justifiable than the public bickering about the blemishes a few pairs of knickers flapping about wind may cause to the neighborhood. As one of Project Laundry List's principles puts it, "frugality, or thrift, need to be a universally practiced virtue." Trying to turn many aesthetically preoccupied Americans into thrifty and environmentally-conscious citizens may be easier said than done, and Barack Obama, in his mission to universally combat the "man-made natural disasters," may need first to concentrate on altering the attitudes on his own doorstep.
Gabrielle Pickard for RT