At war with Islam? Pentagon to probe military training course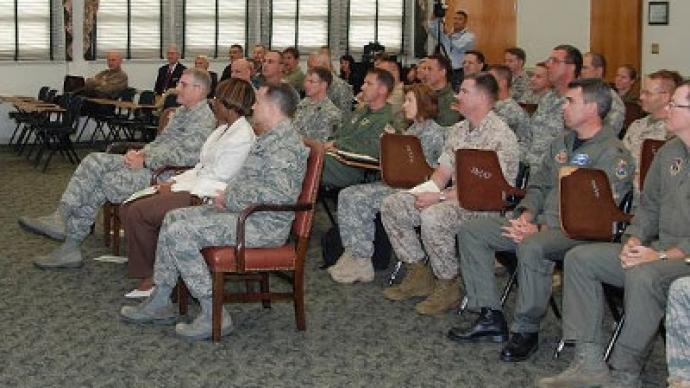 The Pentagon is to look into a military training class on Islamist radicalism which was reported to promote "inflammatory" ideas. One is that the US is at war with Islam.
An assertion that "the United States is at war with Islam and we ought to just recognize that" was presented at a course for mid-rank officers at the Joint Forces Staff College in Norfolk, Virginia. The "Perspectives on Islam and Islamic Radicalism" course, on the curriculum since 2008, was among the electives on conducting operations with fellow services. A former student complained of the course's content back in March, causing it to be suspended on Tuesday. An inquiry will now determine how the material got onto the course, while the red-faced Pentagon was forced to deny that it is a sample of US general war ideology. "That's not at all what we believe to be the case. We are at war with terrorism, specifically al-Qaeda, who has a warped view of the Islamic faith. We don't consider us at war with Islam," said Pentagon spokesman Captain John Kirby.Hundreds of officers have enrolled in the class on Islamic radicalism since it was first offered four years ago and then reviewed in 2011. What the Pentagon now wants to know is how long the objectionable notions have been on the course for lieutenant colonels."Our concern is that there are some unprofessional things being taught to students in a professional military educational curriculum," Kirby said on Wednesday. A force-wide review of all training materials to "scrub" has now been ordered by Army Gen. Martin Dempsey, the chairman of the Joint Chiefs of Staff. The aim is to remove any anti-Islamic elements.
You can share this story on social media: