Rare victory for online surveillance opponents following federal ruling
A US federal judge has denied a request from government prosecutors that would have allowed them to search an unnamed individual's email address, deeming it unnecessarily vague in what is already being called a rare victory for surveillance opponents.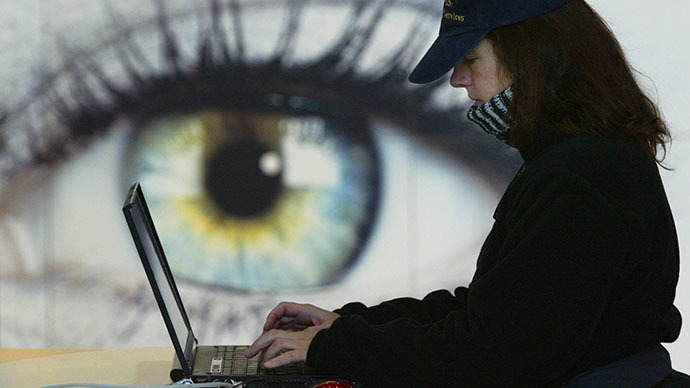 US Judge John Facciola, serving as magistrate in a case involving a defense contractor accused of corruption and conspiracy, refused to give prosecutors authorization to search a user's @mac.com email address. While few details about the case have been made public, Facciola wrote that "for purposes of this opinion, the details of the investigation – which remain under seal on the Court's docket – are irrelevant."
Facciola's order, available in full in .PDF format, notes that the authorities sought to obtain a warrant for "all records or other information stored by an individual using each account, including address books, contact and buddy lists, pictures, and files," along with billing and IP address details.
The judge refused the order because of his impression that it does not actually mention the need for emails. "Strictly read, it instead asks for extensive non-content records about the account...The court believes that this confusion was caused by poor drafting," he said, as quoted by Cyrus Farivar of Ars Technica.
Facciola noted that the US Department of Justice used part of a 2009-era document titled 'Searching and Seizing Computers and Obtaining Electronic Evidence in Criminal Investigations' for justification of the request. Yet that argument was prohibited under a 2010 appellate court decision which required law enforcement to obtain a warrant for investigations like the one in question.
"The government continues to submit overly broad warrants and make no effort to balance the law enforcement interests against the obvious expectation of privacy email account holders have in their communications," he wrote.
Legal experts have wondered if decisions like Facciola's are a sign of things to come, as many judges have come to resent the perception that the judicial process has effectively become a rubber stamp of approval for police investigating Americans' online communication.
"I think it reflects a growing recognition that we can treat email as a separate, less-protected form of communication, either as a matter of law or as a matter of practice," Brian Pascal, a research fellow at the University of California, Hastings Law School, told Ars Technica. "It's just how we talk these days."
Facciola's rejection came just weeks before Justice Department lawyers admitted the government had logged massive volumes of email data transmitted in the US without approval from even the Foreign Intelligence Surveillance Court. The news, made public in a court filing on Monday, reveals that former President George W. Bush ordered the surveillance effort before it was authorized by a judge in 2004.
"Specifically, the President authorized the NSA to collect metadata related to Internet communications for the purpose of conducting targeted analysis to track Al Qaeda-related networks. Internet metadata is header/router/addressing information, such as the 'to,' 'from,' 'cc,' and 'bcc' lines, as opposed to the body or 're' lines, of a standard email," an anonymous official from the NSA's Signals Intelligence Directorate wrote in the filing. "Since July 2004, the collection of Internet metadata has been conducted pursuant to an Order of the Foreign Intelligence Surveillance Court."
You can share this story on social media: