Utah considers law to increase SWAT raid transparency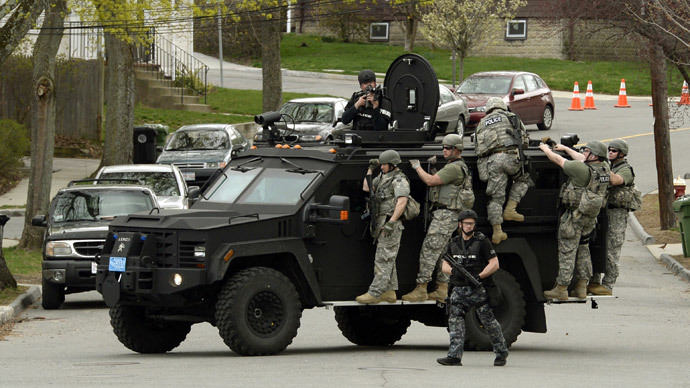 Following controversial raids by the state's SWAT teams in recent years, Utah is now poised to vote on a police reform bill that's almost unlike any other implemented in the United States.
According to the Washington Post, a new SWAT transparency bill has unanimously passed the state Senate's Judiciary, Law Enforcement and Criminal Justice Committee. The proposal, which requires police agencies to report on the details of their SWAT activity every year, will head to the Senate floor for a vote.
Titled SB 185, the "Law Enforcement Transparency" bill would mandate annual reports not only on the frequency of SWAT team deployment across the state, but also the results of the raids. These reports could potentially make it easier for the public to consider whether police agencies are acting responsibly.
Currently, the only other state that has implemented a transparency bill like this is Maryland. As noted by the Post, those reports have revealed some valuable data, such as the fact nearly five raids occur in Maryland every day, half of which are used to respond to suspicions of nonviolent criminal activity.
Roughly 15 percent of the Maryland raids in 2012 ultimately uncovered zero evidence of contraband, and about one-third concluded with no arrests made.
Meanwhile, another reform bill that would place restrictions on the police's ability to earn forcible entry permits has also unanimously passed a state House committee, according to local news station KSL TV.
The bill – HB 70 "Forcible Entry Amendments" – would still permit police to use such a tactic in order to conduct searches, but it would require officers to prove there is no "less invasive or confrontational" method by which to seek an arrest. Additionally, the bill requires officials to "describe investigative activities that have been or will be undertaken prior to executing the search or arrest."
Consideration of these bills comes after SWAT team tactics came under heavy scrutiny over the last two years, most notably in the case of Matthew David Stewart, a former Army veteran who was growing marijuana in his Ogden, Utah, home. After being tipped off to Stewart's behavior, police conducted a raid on his home in January 2012 that exploded into a shootout between the two sides. One officer was killed and others injured, raising questions about both police preparedness as well as the decision to conduct a raid at all.
Media inquiry into the incident found that there was no background check run on the individual who gave the tip, and the investigation of Stewart extended only to visiting his house to find no one at the door. According to the Huffington Post, police claimed they found a photo of Stewart "dressed as a terrorist" and wearing a suicide vest, a bomb in his closet, as well as evidence of child pornography. None of these accusations held up to scrutiny, however.
Stewart argued he fired back in self-defense, unaware that he was shooting on law enforcement. Police disputed this charge, but Stewart ultimately committed suicide before a verdict in his case could be reached.
Another case that drew criticism was a SWAT team drug raid in Salt Lake City, which mistakenly descended upon the home of a 76-year-old woman. The city recently settled the case, awarding the woman $75,000 for the incident.
You can share this story on social media: