Two rifles stolen from FBI SWAT vehicle in Massachusetts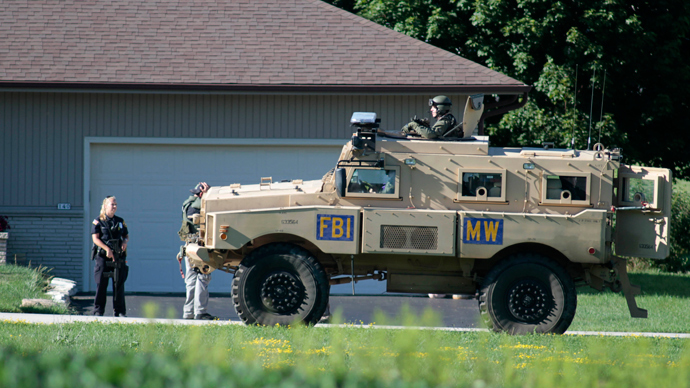 Two rifles were stolen from an FBI SWAT vehicle in Andover, Massachusetts and the agency has offered a $20,000 reward for any information regarding the theft.
According to the Associated Press, a 16-year-old boy is currently in custody for allegedly stealing law enforcement weapons as the FBI continues an internal investigation into the matter. A relative of the boy reportedly delivered the guns to the Lawrence police department around 2:30 a.m. Friday morning.
No details were provided on the case. Both the FBI and Andover police would only confirm that the guns had been returned.
FBI officials said the rifles were stolen sometime between Wednesday night and early Thursday morning. The guns – a Colt M16-A1 Rifle and an HS Precision Pro-Series 2000 Sniper Rifle – were inside a vehicle parked in one of Andover's residential neighborhoods.
As the Boston Globe reported, FBI officials said the SWAT vehicle was not in the neighborhood as part of any operation or investigation. The bureau declined to release the identity of the agent in charge of the vehicle.
The incident has raised questions concerning whether or not keeping the weapons in the car was in line with the agency's storage guidelines. The chief counsel for the FBI's Boston division, Damon Katz, told the Globe, "It is allowed with proper authorization and following proper methodology, so it's a case-by-case basis." However, he wouldn't comment on this particular situation.
General rules outlined by the Boston police department dictate that if weapons are ever stored in a car, they should be placed in a locked container that cannot be accessed by unauthorized individuals. Police have generally referred questions regarding the case to the FBI.
You can share this story on social media: