Utah attorney general involved in money extortion, claims convict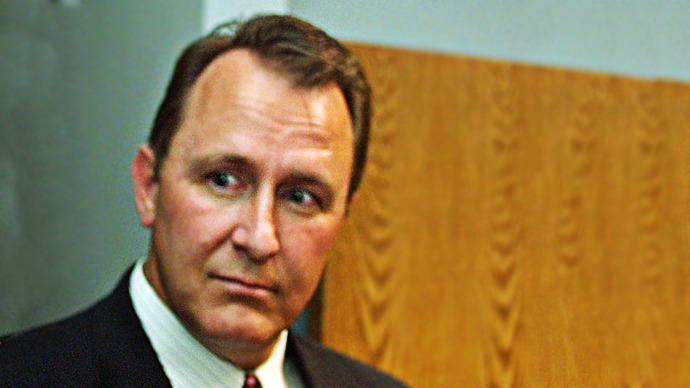 A fraudster serving 10 years in prison has alleged that two former attorney generals accepted thousands of dollars worth of free meals, hotel stays and other expenses from him after putting him behind bars.
Businessman Marc Jenson, who is serving time for swindling millions of dollars from investors, claims he has receipts proving that former Utah Attorney Gen. Mark Shurtleff and his successor, John Swallow, accepted expenses on his behalf.
"I'm telling you right now: they were extorting me, and they were from the very beginning," Jenson told the Salt Lake Tribune in an interview from prison. The former businessman was charged with six felonies and was imprisoned after failing to pay $4 million in restitution.
Jenson claims that Shurtleff and Swallow pressured him to provide them with costly vacations, meals and other expenses. The current and former attorney generals allegedly promised to help the businessman with his legal troubles in exchange for lavish gifts.
The requests allegedly began after Jenson was convicted in 2009, but before he was imprisoned for failing to provide the restitution.
Shurtleff and Swallow vacationed at Pelican Hill, an upscale southern California resort where Jenson had his own villa, on multiple occasions. The fraudster says his receipts show both men signing for thousands of dollars worth of food, massages, golf outings, and supplies at the Newport Beach resort.
Jenson also claims that Shurtleff forced him to spend $250,000 on a phantom book deal and make consulting payments to a friend of his. Swallow allegedly also demanded a share an upscale $3.5 billion resort that Jenson had planned to establish in Beaver County, Pa.
Jenson said he was "scared to death" of the former attorney general and his successor. He says the men told him that if he had donated to Shurtleff's campaign, they would never have prosecuted him in the first place.
But in response to these allegations, which Jenson relayed to the FBI, they denied having ever accepting expenses from the fraudster and claim he is acting out of revenge.
"I was responsible for the investigation, conviction and sentencing of Jenson," Shurtleff told the Tribune. " … He has sworn revenge. I suggest you consider carefully whether to believe a desperate, convicted fraudster."
Tim Lawson, a close friend of Shurtleff, allegedly also accepted money and 'gifts' from Jenson, including a down payment for a piano and $10,000 in cash. But Lawson claims that nothing the fraudster says is true.
"Jenson is in prison because he is a pathological liar," Lawson said, "because he lied to the people he stole money from."
But if the allegations are proven to the true, the news will strike another blow against Swallow, who was last week accused by the head of the state's Consumer Protection Agency of engaging in inappropriate communications with someone the office planned to file charges against.
You can share this story on social media: