Washington Post legacy tarnished by Kaplan reality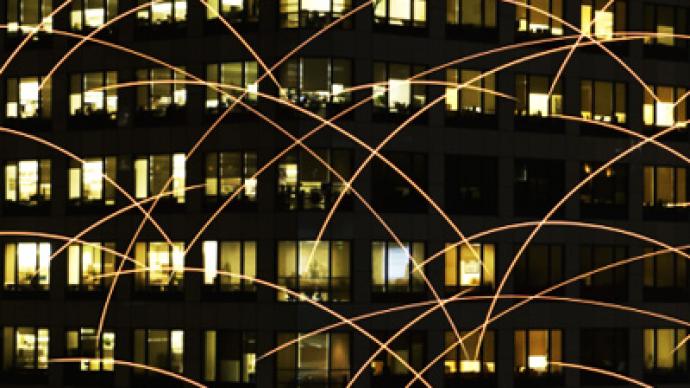 The Washington Post was once considered the center of journalistic excellence, where reporters kept a watchful eye on those in power, exposing Watergate, forcing the resignation of President Richard Nixon.
It was once hailed for publishing the Pentagon Papers, which revealed some difficult truths about the Vietnam War, after the New York Times was barred from doing so."This is a company that was always about the newspaper and the newspaper was run by the Graham family, really as a public trust," said Peter Goodman, a former Washington Post employee and current writer for the Huffington Post.Goodman wrote an investigative piece detailing what the Washington Post Company is now governed by its top revenue generator, the for-profit college Kaplan University. Kaplan accepts almost anyone, as long as they pay and most of them rely on government funded loans.Many never graduate but for those who do, he said, it's not much better."They're promised an awful lot in terms of the value of the degrees they're gonna get. They end of with a lot of debt and very rarely do they get jobs that allow them to pay back the debt," said Goodman.According to the Department of Education, students at for-profit institutions represent 11 percent of all higher education students, 26 percent of all student loans and 43 percent of all loan defaulters.Among the reasons why?Former Kaplan employees say they often recruit ill-equipped students, those who have little chance of success. In addition, they often target men and women in the military who are charged penalties for missing class, even if it's because they're deployed."When you have students fighting in war zones the last thing you can be concerned with in turning in Tuesday's assignment when they're dodging bullets and digging foxholes," said Sheldon Cobbler, a former admissions counselor at Kaplan, who was often required to call students every day. "It just felt like the redundancy was to really pressure in and make sure that Kaplan kept getting thosetuition assistance vouchers in so they could continue getting that federal aid money."That money contributes to the growing for-profit empire, which in the case of Kaplan keeps the Washington Post company afloat.Most likely this is why CEO Donald Graham, long respected for his devotion to good journalism, now spends time and money lobbying in favor of keeping the rules for for-profit-universities as they are, saying Kaplan is simply serving poor people who would otherwise have no opportunities."Our aim is to say, here's the chance of your lifetime.If you want to get out of the circumstances you grew up in; most of these students are quite low income students, you can go to college and graduate from college," Graham said in an interview with Reuters. The Washington Post editorial pages also put forth similar arguments, much to the dismay of many."The Washington Post where I worked in the late 90's was a place that would have prided itself of digging into this story of abuse of powerless people needing protection," Goodman said.Dr. Danny Weil, a journalist, professor and author explained Kaplan is a criminal enterprise which takes advantage of the disadvantaged with false promises of a higher education and higher paying jobs."It works like the mafia," he said. "Kaplan University certainly qualifies as a criminal enterprise."The company has operated by acquiring already accredited colleges, admitting anyone and predating students."These organizations run for only one reason, and that is to increase shareholder profits," explained Weil. "The newspaper that ironically brought us Watergate has now brought us Edugate, and Edugate is basically a cover-up of what is going on."He explained The Washington Post extracts money from the American tax payer though a gimmick known as for-profit colleges. By utilizing the funds of federal student loans, tax payers are paying for students who are unlikely graduate or repay their loans back to the government. An education bubble will be the next Wall Street bubble to burst, Weil argued. "They have driven up the debt in the United States that will be defaulted on close to $1 trillion. You add to this $1 trillion of credit card debt and you have students by the age of 26 who have mortgaged their lives to a system of debt feudalism," he remarked.
You can share this story on social media: