Utah first state to name official state gun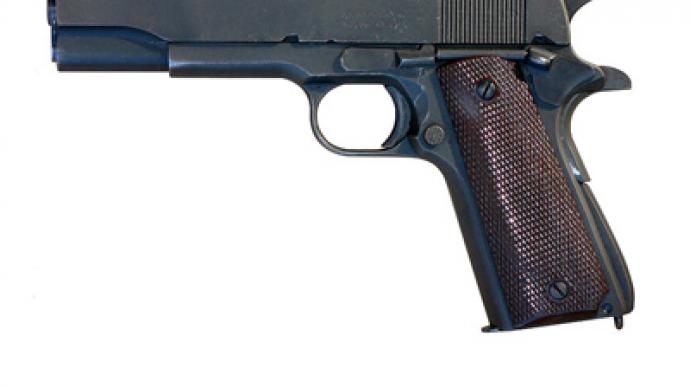 Most states have state flowers, fish, and birds. Utah has those, and now also a new state gun – the Browning model M1911 automatic pistol.
Utah Governor Gary Herbert signed the bill into law this week designating the weapon an official state symbol. This year marks the 100 year anniversary of the gun, which is made in Utah. "It does capture a portion of Utah's history," Utah State Representative Carl Wimmer, a Republican who sponsored the bill, told Reuters. "It captures a portion of American history."He argued the fact the gun is from Utah makes Utah residents very proud and even more proud to know the weapon was used by the US Army around world over. "When we are talking about a state symbol we would do well to come up with one that is more unifying than divisive and this is a very divisive symbol for obvious reasons," said Utah State Representative Brian King, a Democrat, opposed the bill. "This is just a poor choice for a state symbol."The gun was invented by Utah native John M. Browning, King argued a better approach would have been to honor the man, not his gun. Utah is not alone in its love of guns however. Arizona lawmakers have proposed a similar measure to recognize the Colt revolver as an official state symbol.
You can share this story on social media: