American TV importing wit, talent from UK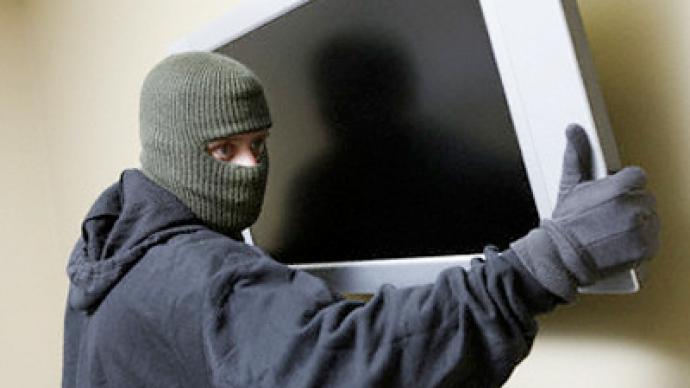 Call it the Britishification of American Television – as prime time ratings remains in decline among most US television outlets, corporate executives are crossing the pond to cast talent and clone creativity.
In the heart of Manhattan's Greenwich Village, beats the pulse of Britain. It's called "A Salt and Battery." A small fish and chip where the staff spouts sarcastic slang and customers are treated to recipes and products imported from the UK. "When you walk through the door, you walk out of New York and into England," said Mat Ainfield, the manager of "A Salt and Battery."These days, when Americans turn on their TV's, it's as though England has come to them. Recently, Britain's funnyman Ricky Gervais, hosted the Golden Globes for a second year in a row, drawing an audience of nearly 17-million. Former UK tabloid editor and talent show judge, Piers Morgan, debuted his new show on CNN.Morgan took over for American news veteran Larry King. By the looks of things, US media has had a change of appetite, feasting on talent and sharp tongue belonging to America's former colonial masters."British TV culture is much faster, much wittier, it's much in many ways more scripted in literary, Whereas, America is predictable. American TV executives have always looked to England for cleaver repertoire, and People like Piers Morgan fit the bill," said Danny Schechter, a former CNN producer & Media Analyst. When it comes to TV drama, the yanks are importing narrative inspiration from the Brits.This week the US debuted remakes of two acclaimed British series. MTV cloned "Skins," the story of under parented minors who abuse drugs and explore each other in a way that would cause heart attacks at Nickelodeon. Showtime stole "Shameless," the story of a welfare dependent family headed by an unapologetic alcoholic. However, in real life, mocking American actors can create a national gasp. Gervais was criticized for taking jokes too far during the award ceremony.So while Americans happily consume Britain's iconic fish and chips, question is, will Mother England's infamously sarcasm and political incorrectness be as easy to swallow?
You can share this story on social media: