US the new Soviets in Afghanistan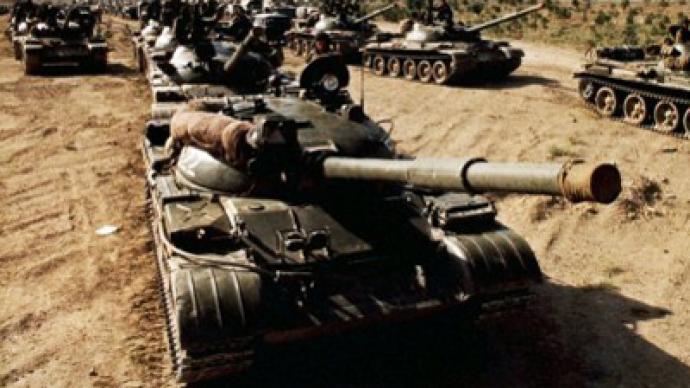 The Afghan people are quite used to invasion – from a number of groups in ancient history to the Soviets, then the Americans and NATO forces in the modern era.
Patients are wearing thin however, as signs point to a population wear of invaders seeking to find a way to remove occupiers from Afghan lands. The question however remains, what options do they have to remove American and NATO forces from their country? Afghani President Hamid Karzai recently threatened NATO with war if they continued to bomb homes and civilian locations – NATO and the US Department of Defense have ignored the warning. Journalist and author Jere Van Dyk explained that there have been more attacks on homes and civilian areas in Afghanistan, and a large rise in civilian deaths over the past few months. Many in Afghanistan once supported US involvement and NATO assistance, today they no longer do."We have launched more air attacks, more night attacks on houses, more civilian deaths than at any time that the United States and its allies have been in Afghanistan," he said. The war has evolved from a war against al-Qaeda to a war against the Taliban and Afghani nationalists. As civilians die, the people are becoming more and more anti-American. The Afghani people are seeing the Americans much as the saw the Soviets in 1989 – as invading infidels, not liberators. Whether the US leaves Afghanistan now or later, the US is in no way poised to win. "The United States is not winning the war," Van Dyk said, saying that the mission has become a quagmire.
You can share this story on social media: