US soldiers involved in Frankfurt airport shooting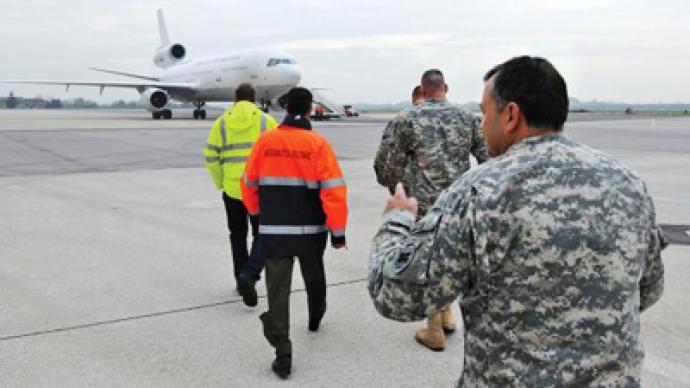 According to reports, shots were fired "near or on" a bus carrying American soldiers at Frankfurt airport in Germany.
An airport spokesperson said the incident took place near Terminal 2 and the news agency DAPD, citing local police, reported two people had been killed and two others wounded. Main-Spitze newspaper reported one US soldier and the driver of the bus were among the dead. "Everything happened on board the bus," police spokesman Jurgen Linker told AFP. "The suspected gunman has been arrested.The shooter is a 21-year old ethnic Albanian man from Kosovo whose family has lived in German for years. He was arrested at the scene and has been identified as Arif Uka. The shooter opened fire on the bus as it sat outside the terminal, police explained. On board were 15 airmen based at Lakenheath airfield in England. The US Air Force said they were to depart from Frankfurt to Ramstein Air Base. According to additional German media sources, police have not confirmed or denied the possibility this was a terrorist attack, but are investigating it. Uka has now admitted that his intention was to target American soldiers and said that he acted alone. The US Air Force confirmed the two killed and the two individuals injured in the attack were US Airmen. The Frankfurt airport is Europe's second-biggest hub and often transports US service members.
You can share this story on social media: