Petraeus to leave Afghan post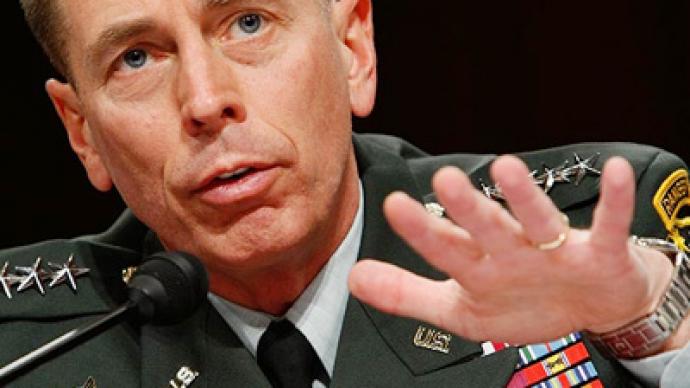 The Times of London is reporting from exclusive sources that General David Petraeus, the commander of the US-led international coalition in Afghanistan, is to be replaced.
"General David Petraeus, the most celebrated American soldier of his generation, is to leave his post as commander of US and Nato forces in Afghanistan. The Times can reveal that the Pentagon aims to replace General Petraeus, who was appointed less than eight months ago, by the end of the year. Sources have confirmed that the search for a new commander in Kabul is under way," reported The Times. The report said the US is seeking sweeping changes of top US leadership in Afghanistan with the aim of establishing a view the efforts were not dependent on Petraeus' reputation. The goal is to replace him by the end of the year.Petraeus was installed as the commanding general only eight months ago, replacing General Stanley McChrystal who was pushed out over remarks made to a Rolling Stone magazine reporter. "General Petraeus is doing a brilliant job but he's been going virtually non-stop since 9/11 [and] he can't do it forever," Geoff Morrell, the Pentagon press secretary, told The Times.Changes in US leadership in Afghanistan is to also include replacing top diplomatic spots in Afghanistan and possible other military leaders; including Lieutenant-General David Rodriguez, deputy to Petraeus.It has been speculated Petraeus would seek the nomination for the US presidency, although he continually ruled out such an option. However, it was said on a number of occasions that for him to successfully run an election bit he would have to leave Afghanistan this year. This news is likely to rekindle efforts by supporters to see him seek public office. Petraeus is popular with both parties, although he is a registered Republican, and is widely seen as the most popular American general since Dwight D. Eisenhower. In addition, some have speculated he could succeed US Defense Secretary Robert Gates. Although he is not a civilian, he could fulfill the post with a waiver. Gates is expected to leave at the end of this year.
You can share this story on social media: