Taliban imposter fools NATO, US and Afghan governments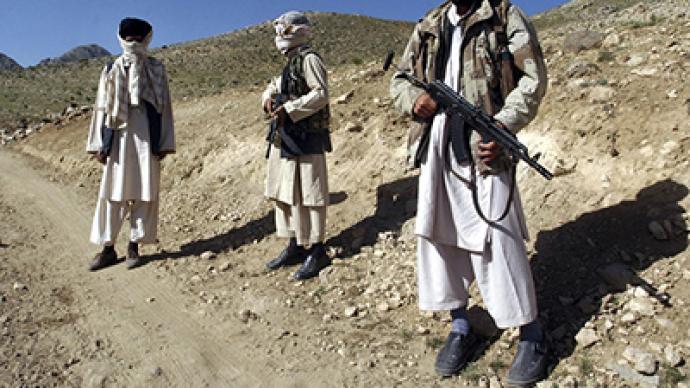 A Pakistani man got away with impersonating a Taliban leader and was paid by the Afghan government for information and even spoke with the Afghan president.
He claimed to be a senior Taliban official, in the know and highly ranked; when in fact he was merely a clever shop keeper from Quetta, Pakistan.Reportedly flown on military aircraft to Kabul twice, once to meet with Afghan President Hamid Karzai himself, the imposter was allegedly paid a lot of money for his 'knowledge'. Former CIA analyst Ray McGovern said it is quite telling that both US and Afghan leadership was not able to properly confirm his identity."What kind of intelligence failure is that? It's very very embarrassing and it's an indication of how far we have to go there and how impossible it is," McGovern said. "Gen. Petraeus, saying last month, they're coming to negations with us, that shows that it's working. You know, they got the shop keeper who undoubtedly was a very clever man. But governments and intelligence agencies are supposed to be aware there are clever men out there." It was not discovered that there was in imposter until someone showed his picture to another individual who actually knew the real Taliban leader. "People like Petraeus really don't know what they are doing," McGovern said. "All they know is that they're generals and that they are going to send people into action."Karzai is denying there was ever an imposter, calling it propaganda. Western officials however have confirmed there was an imposter, he explained. "Our intelligence is suppose to be so good, if we can't get that right, then the people identifying sources or places where militants are, and people sending that word back up to the drones that are flying around shooting hell fire missiles at them, well you know that can't be very good either," McGovern said. "You don't go destroying a country and then expect to win hearts and minds." One practice this scandal has highlighted is the ongoing effort of the US and Afghan governments to buy off the enemy by simply paying high level Taliban officials for information.
You can share this story on social media: